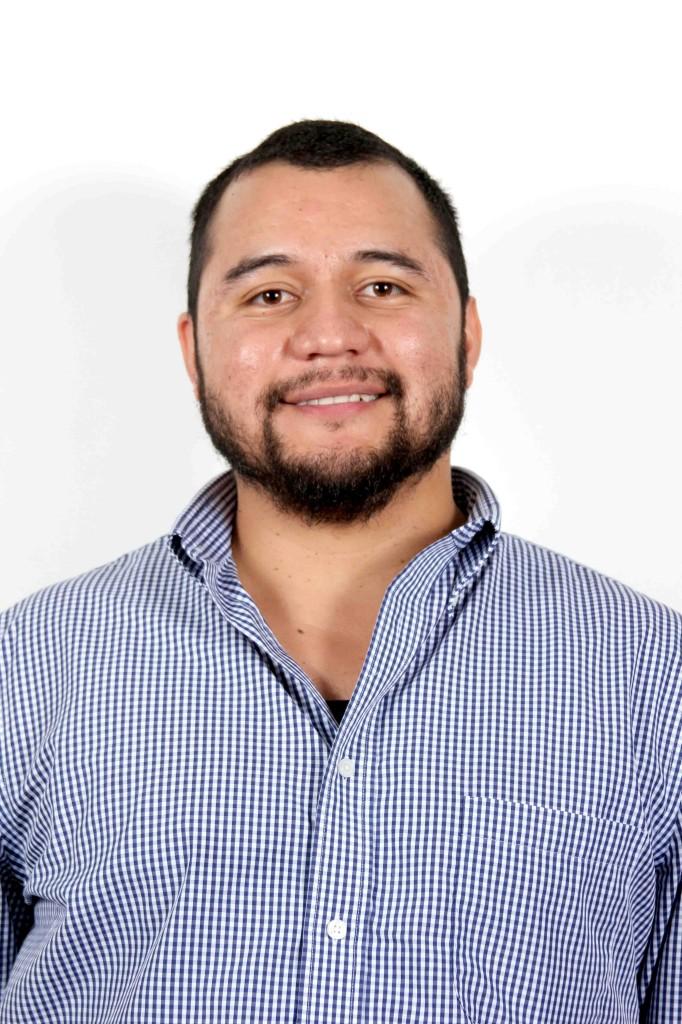 At the beginning of Kristopher Rivera's sophomore year, he was sitting in a psychology course, pondering his future in regards to a career. He questioned if he really wanted to pursue a career in psychology, which was his major at the time. Feeling uncertain, he began to think of how one decision at that moment would shift everything about his future. He seemed to do well when it came to writing, and he enjoyed reading about bands in magazines such as Alternative Press, Rolling Stone and SPIN.
So then he did some research and found that journalism was the way to go.
Now, Rivera, senior multimedia journalism major, is scheduled to graduate this fall. It's also marks his third year with the Prospector. He's covered stories in sports, entertainment and news.
In between some time at the Prospector, Rivera landed two internships. He spent his fall 2012 semester in Washington D.C. as an intern reporter for the Scripps Howard Foundation Wire. Many UTEP students like him have had the privilege to go experience living at the nation's capital. He covered stories in the area, and saw political figures such as
President Barack Obama
, Sen. John McCain and House Minority Leader
Nancy Pelosi
, D-Calif. Rivera also had a nice opportunity to see
the Who at the National Press
Club
, where they talked about their organization to help children with cancer.
This summer Rivera was in Sacramento, Calif. working as an intern reporter for the Sacramento Bee newspaper. He had the opportunity to cover all kinds of stories such as a
homicide
, community events, major league baseball games—specifically the
Oakland A's
and the San Francisco
Giants
, and he had some opportunities to work on some music features. He interviewed
Ellie Goulding
,
Cedric Bixler-Zavala
(the Mars Volta/At the Drive-In),
Randy Ebright of Molotov
and a few other artists.
Rivera said he's been blessed to have these opportunities, and it all started at the Prospector.
Rivera is also a member of the Kappa Sigma fraternity.
Kristopher Rivera, Copy Editor
May 06, 2014

A little growing up every time you do a little letting go

(Story)

Dec 03, 2013

Adderall production and managing abuse becomes a balancing act

(Story)

Nov 26, 2013

French Club hosts clothing drive for children's home, resources scarce

(Story/Media)

Nov 20, 2013

The Prospector staff travels to New Orleans for media awards

(Media)

Nov 19, 2013

In memoriam: Achim Schweighofer

(Story)

Nov 19, 2013

Prescription drug abuse an 'epidemic'

(Story)

Nov 17, 2013

Foreign exchange student on life support after accident at Miner Village

(Story)

Nov 15, 2013

Foreign exchange student hit by automobile at Miner Village

(Story)

Nov 14, 2013

Aaron Jones out for the remainder of the season

(Story)

Nov 12, 2013

WE HAVEN'T FORGOTTEN ABOUT YOU: Three wars, one story

(Story)

Nov 12, 2013

Thanksgiving and Hanukkah overlap for the first time since 1888

(Story)

Oct 22, 2013

Student survives fall, shares story

(Story)

Oct 22, 2013

Following the pill trail

(Story)

Oct 22, 2013

Sympathy for the chill pill

(Story)

Oct 14, 2013

Accident at Union raises safety concerns

(Story)

Oct 11, 2013

El Paso gets its first dose of The Cure

(Story)

Oct 08, 2013

Drumming to his own beat

(Story)

Oct 01, 2013

Parade route changes due to inner campus construction

(Story)

Sep 17, 2013

Man Man talks tour and new album

(Story)

Sep 12, 2013

Rain causes problems on campus

(Media)

Sep 10, 2013

Military Student Success Center grows with increased population

(Story)

Sep 10, 2013

UTEP vs. NMSU blood drive goal higher than previous years

(Story)

Sep 03, 2013

Mike Wiebe of the Riverboat Gamblers talks Warped Tour and Texas music scene

(Story)

Aug 28, 2013

Get to Know UTEP's Black Greek Letter Organizations

(Story)