Foreign exchange student hit by automobile at Miner Village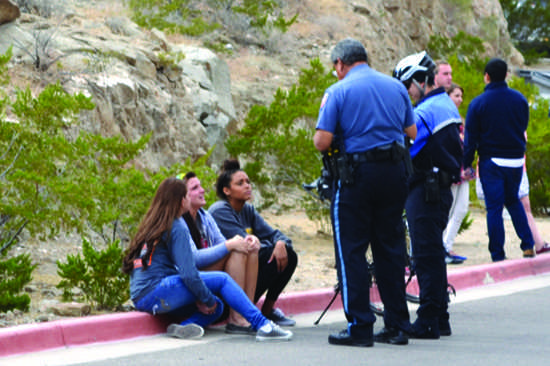 A freshman exchange student was hit by a vehicle on the southwest side of Miner Village on Friday afternoon. The victim was identified by a group of friends as Achim Schweighofer from Austria.
Patrick Heinsch, a freshman exchange student from Germany, was up in his dorm when he heard a "boom."
According to witnesses, Heinsch was told Schweighofer was walking out with a broom and a vacuum cleaner when a car came from behind and hit him.
"I don't know how hard it was, but he was shivering and foam was coming out of his mouth," he said. "That's what I witnessed."
Amanda Guillen and Kristopher Rivera may be reached at [email protected].