Print Advertising

Our print publication
The Prospector continually looks for ways to keep our audience engaged and we keep up with the latest college media trends. Our tabloid size of 10"x16" with a half fold is compact, has a clean design and delivers the latest news to the UTEP community.
The Prospector prints 5,000 issues twice per month and is distributed in over 60 locations on our beautiful Bhutanese-inspired campus and key community locations off campus. Every student has easy access to our publication.
---
Rates and Sizes
Back to the top
We have the right size to fit your needs.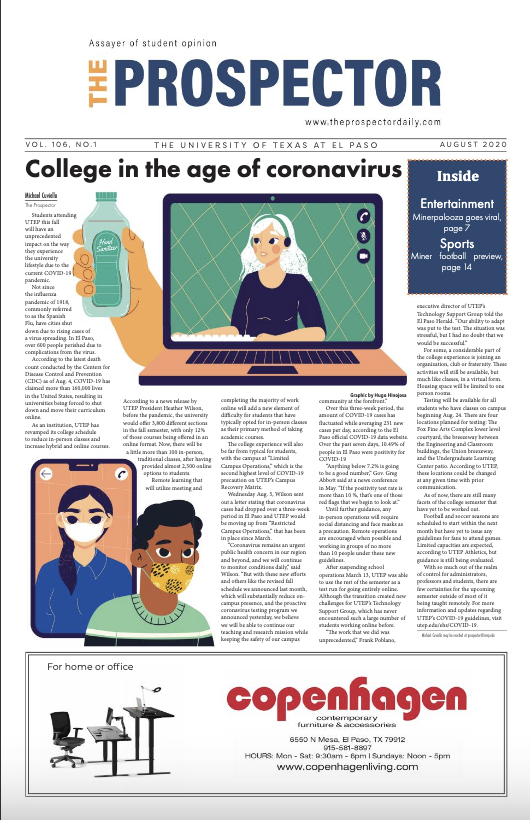 Pop out on our front page!
Front Page Single
Front Page Banner Sample
5 columns x 3 in (10"x3")
$500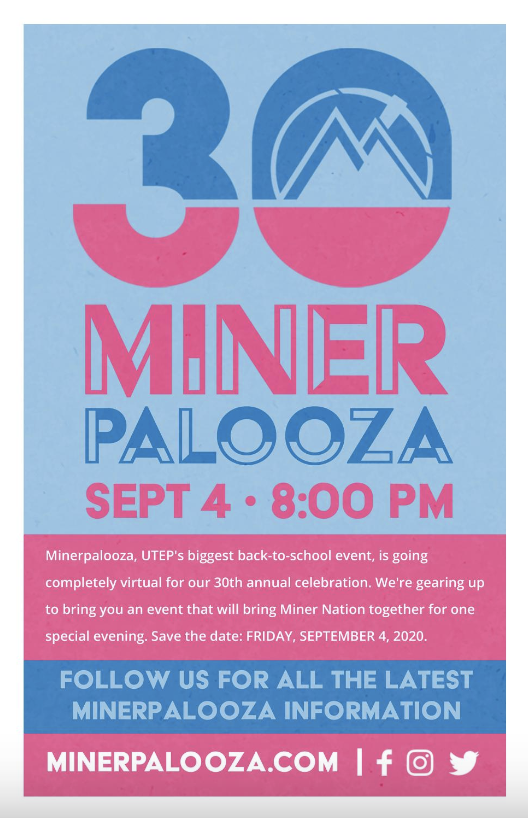 Get all the attention with a full page ad!
Full Page
5 columns x 16 in (10"x16")
$600
The ultimate! Get your ad on The Prospector's center spread.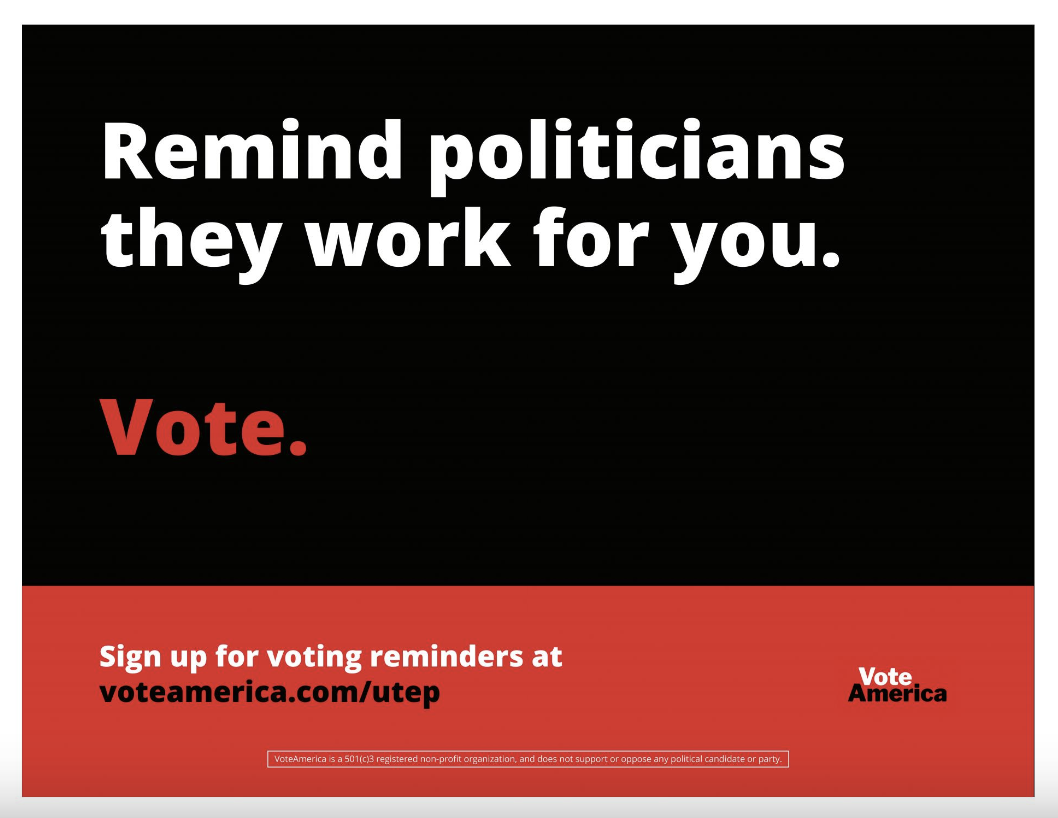 2 Page Spread
10 columns x 16 in (21"x16")
$1200

Half Page Horizontal
5 columns x 8 in (10"x8")
$300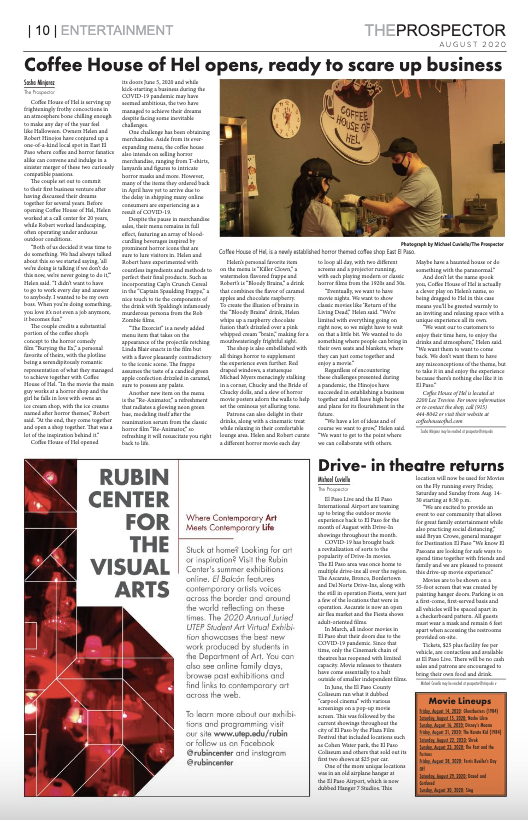 Quarter Page
3 columns x 7 in (5.933″x7″)
$157.50
[/ezcol_2fifth_end]
[ezcol_3fifth]
Other Sizes
Eighth Page Ad
2 columns x 5″ (3.9″x5″) = $75
Prospector Mini
2 columns x 2″ (3.9″x2″)= $30
---
Color Rates
Back to the top
Full Page/Half Page: $50 per ad
Quarter page or less: $25 per ad
Columns(in inches):
1 column = 1.867" = 11p2
2 columns = 3.9" = 23p4
3 columns = 5.933" = 35p6
5 columns = 10″ = 60p0
Frequency Discounts
Back to the top
Advertise more, save more!
Print advertising
The Prospector Frequency Discounts
5 – 9 ads = 10% discount
10 – 14 ads = 15% discount
15 – 19 ads = 20% discount
20 or more ads = 25% discount
Submitting Electronic Files
Electronic files are accepted in the following formats:

EPS/TIFF (high resolution, at least 300 dpi, actual size)
PDF (preferred)
High Resolution .JPEG
2021 – 2022 Publication Schedule
August 2021 – May 2022 Publication Schedule:
August 24, 2021: Back to School/Football Issue
September 7, 2021: Career Issue
September 21, 2021: Homecoming Issue
October 5, 2021
October 19, 2021: Halloween Issue
November 2, 2021: Basketball Issue
November 16, 2021
November 30, 2021: Graduation Issue
Orientation 2022 – The Orientation issue is given to every student attending New Student Orientation from March – August)
January 18, 2022: Welcome Back Issue
February 1, 2022: Love Issue
February 15, 2022
March 1, 2022: Spring Break Issue
March 22, 2022: Women's Issue
April 5, 2022: Fashion Issue
April 19, 2022: Arts & Entertainment Issue
May 3, 2022: Graduation Issue