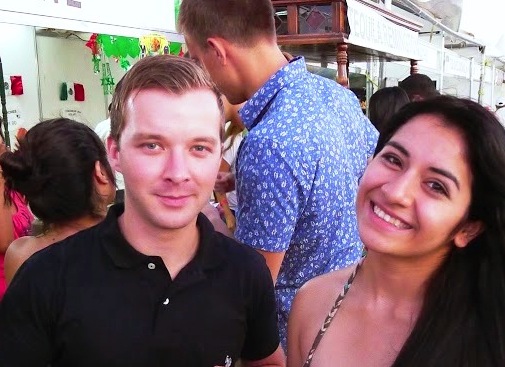 As of Saturday, foreign exchange student Achim Schweighofer, 23, of Austria is in a coma and has been set as an organ donor, according to Achim's girlfriend Amaris Castañon, senior cellular and molecular biochemistry major, who has been in constant contact with nurses at University Medical Center.
The hospital will assess organ donor compatibilities with patients within the hospital before unplugging him from life support, Castañon said.
An automobile at the southwest side of Miner Village hit Schweighofer on Friday afternoon.
He suffered an internal hemorrhage—leaving his brain practically dysfunctional—after his head hit the asphalt very hard at the time of the accident, Castañon said through email.
The driver of the car was a female UTEP student driving at an excessive speed in dormitory parking, Castañon said.
"We offer our deepest condolences to Achim's family and friends as they deal with the tragic loss of their loved one," said UTEP President Diana Natalicio in a press release. "While we cannot know the depths of their grief, the UTEP family will do everything we can to help comfort them. This was a very unfortunate accident."
Schweighofer's mother and uncle flew in from Austria and arrived on Saturday. His father, however, could not because his passport is expired.
Schweighofer came to UTEP in August. He was known as a smart, hard-working individual, loved by everyone. Castañon said he was doing part of his master's in computer and electrical engineering at UTEP for one year.
"One of his last texts to me was that he received a 110 in his microprocessor exam," Castañon said, adding that he was incredibly comprehensible and had a loving heart.
Prior to UTEP, Schweighofer had studied at Graz University of Technology at Graz, Austria.
"He had a very kind heart and was also very interested in learning Spanish," she said. "He loved to play around with jokes and had a strong sense of integrity and respect towards others."
Schweighofer was a member of Miner Trotter, an international student organization. The organization recently held an international dinner in which he was voted best Miner Trotter cook with his famous Austrian plate, "Wienerschnitzel," Castañon said.
Kristopher Rivera may be reached at [email protected].