Football opens conference play against Southern Mississippi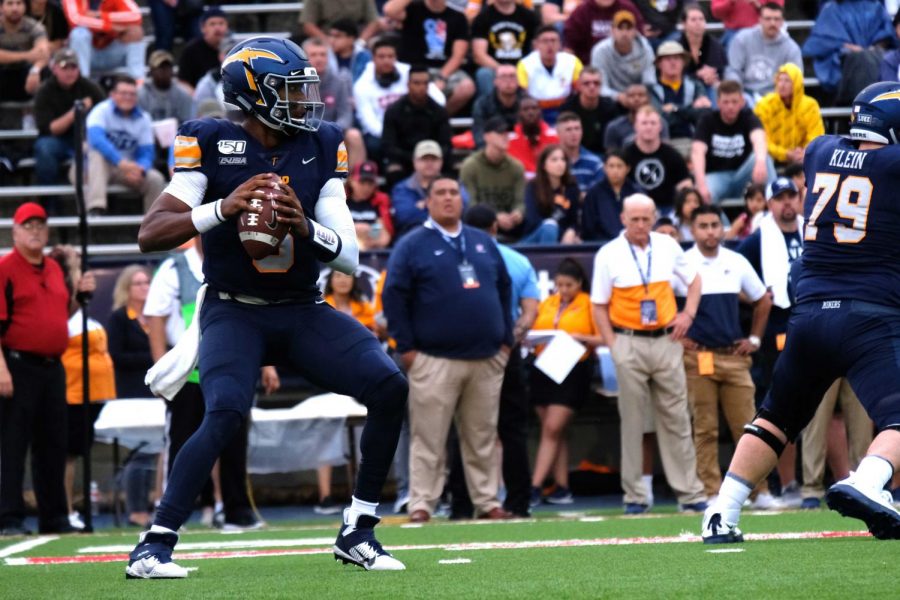 Conference play is approaching for the UTEP football team (1-2) and their first matchup is against Southern Mississippi Golden Eagles (2-2). The Miners were defeated by the Golden Eagles in the regular season finale last season 39-7.
The Miners are coming off a 37-21 to the University of Nevada and the Miners look to open conference play with a win against the Golden Eagles.
Strong running back tandem for UTEP
Senior running back Treyvon Hughes and junior running back Josh Fields provided a strong one-two punch against Nevada rushing for a combined 144 yards against the Wolf Pack. Hughes leads the Miners through three games in rushing with 244 yards and rushing touchdowns with four. The bruising running back for UTEP provided the Miners' first touchdown of the game against Nevada and tacked on 41 yards in the Miners' first offensive drive.
Fields has rushed for 135 yards this far in the season which ranks him second on the team and is averaging 4.4 yards per game. The former Americas High School star complimented Hughes game against Nevada with strong runs accumulating 44 yards for Fields.
The Southern Miss defense has been somewhat effective against the run, allowing 122 yards a game through three games. That ranks the Golden Eagles in third amongst Conference-USA teams in rushing defense.
Stop the passing game of the Golden Eagles
Southern Miss averages 303.8 passing yards per game on their young season, ranking them first amongst Conference-USA teams, and redshirt junior quarterback Jack Abraham has thrown for 1,164 yards this season.
One of Abraham's main targets, redshirt senior Jordan Mitchell, leads the team in receiving yards with 322 and has two touchdown receptions.
Southern Miss totaled 174 yards through the air in their last game against the second ranked team in the nation, the Alabama Chrimson Tide, who is known for its stingy defense.
So far this season, the Miners have given up 255 passing yards per game through three games, and have not been beaten deep downfield often.
UTEP Football Head Coach Dana Dimel rotated senior quarterbacks Brandon Jones and Kai Locksley, living up to his word prior to their matchup against Nevada. Both quarterbacks had a subpar game with both signal callers throwing interceptions; Jones throwing one and Locksley two.
The UTEP offense had just 116 passing yards between the two quarterbacks against Nevada and it seemed as if the offense could never find a rhythm passing the ball. The Miners are averaging just 146 passing yards per game, ranking them dead last in Conference-USA teams.
Jones suffered a shoulder injury against Nevada and was seen wearing an ice pack sling around his shoulder postgame.
"It hurt really bad, but I'll be fine. I just have to stay in the training room this week and got to get it healed up," Jones said in the Nevada postgame news conference. "It's nothing serious, they just want me to take precaution and just make sure everything is fine."
"As far as improving consistency, I think we just have to get the ball out of our hands and find open guys and that just comes through practice," Jones added. "I mean it's week three of the season, we still have a lot more games to go and we just have to keep taking shots down the field."
UTEP takes on Southern Miss at 5 p.m. Sept. 28, in Hattiesburg, Mississippi.
About the Contributors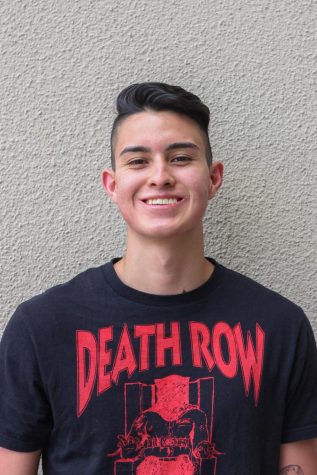 Isaiah Ramirez,
Isaiah Ramirez is a junior multimedia journalism major at the University of Texas at El Paso. Isaiah has worked for the university's paper The Prospector...