A look at the female coaches who shaped sports at UTEP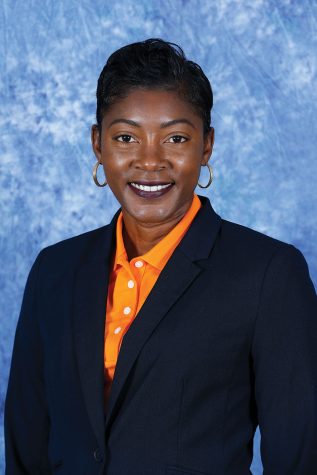 UTEP has had quite a history of head coaches and assistant female coaches over the years and are being recognized for the hard work and effort they put into the athletic programs each year. Whether it be basketball, softball, or tennis, these coaches do all they can to help these athletes play to the best of their abilities.
UTEP had its first female head coach in the year 1975 and that was Carol Ammerman. After Ammerman, the next female coach was Janet Wood, who coached from 1978-1986.
The two coaches eclipsed 13 wins, keeping the Miners winning most of the time.
Since then, UTEP has had successful female head coaches, including former head coach Keitha Adams. Adams was the winningest female head coach in UTEP women's basketball history.  She coached the Lady Miners from 2001-2017. She was also responsible for both Lady Miners NCAA tournament appearances in 2008 and 2012.
Adams is considered one of the most successful female head coaches at UTEP due to her having a high winning percentage in her 17 years as head coach.
There are head coaches in general going from the Women's National Basketball Association to the United States Specialty Sports Association softball leagues that do a phenomenal job on their part to make the team good.
In football and in men's basketball, there is few female head coaches and assistants, and is where some say the environment is not very welcoming.
When doing an interview with Track & Field Assistant Head Coach Lacena Golding-Clarke, she explained  what it is like to be a coach in a male-dominated environment.
"It has been hard. I am not going to lie, yes, it is a male-dominated sport," Golding-Clarke said. "A lot of student athletes coming from high school are expecting to have a male coach in college. And so, for me I think, just getting them to trust me and to even come to school here and coach them has been a challenge."
What brought Golding Clarke to UTEP was both her and her husband getting the same job.
"I think what brough me here, is because my husband and I got the job together, he was at North Carolina Chapel-Hill, while I was at UT Austin, I think both of us getting the job here (UTEP) brought us to El Paso."
When asked what made her want to be a coach, she said she believes in herself and she's good at what she does.
"I think that I believe in myself most of all, what I've learned throughout the years from my mentors, I believe I am one of the best in college athletics especially in sprint hurdles, I think that is one of things that drew me into coaching because I absolutely know what I am doing."
And finally, when asked about what advice she had for upcoming female coaches, she gave this answer on what it takes to become a coach.
"I would just continue to strive for whatever position you're trying to get to, just believe in yourself, have that commitment and self-belief and get to know your athletes, trust your athlete's and the ones you're trying to recruit," Golding-Clarke said.
Daniel Alec Lopez is a staff reporter and may be reached at [email protected].