UTEP Hall of Famer Jim Forbes dies at 69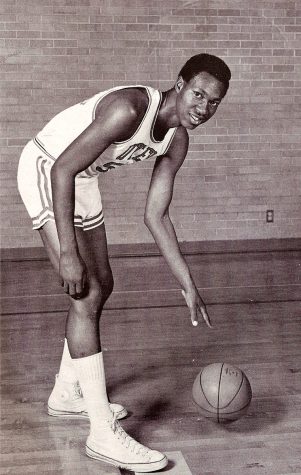 Jim Forbes, UTEP Hall of Famer and one of three Olympians in the history of UTEP's men's basketball, passed away Jan. 21 at the age of 69.  
Forbes graduated from Bel Air high school as a High School All-American in 1970. Forbes' jersey number, 50, was later retired at Bel Air in 2012. Forbes later decided to take his talents to UTEP from 1971-1974. 
While at UTEP, Forbes appeared in 61 games where he averaged 10.6 points, 9.1 rebounds, shooting 49.8 percent from the field and 75.8 from the line. During his sophomore season with the Miners, 1971-72, Forbes averaged 10.7 rebounds, the most by a sophomore in school history. Forbes is tied for fifth in school history with 20 double-double games and sixth in rebounds  
Forbes was named second team All-Western Athletic Conference pick in 1972 and 1973. Forbes was selected into the National Association of Basketball Coaches (NABC) All-District team in 1972 (second team) and 1973-74 (third team).  
As the Miners' leading rebounder during his sophomore and senior year, Forbes recorded a career average of 9.1; he is the sixth best in school history. Forbes put up 290 rebounds during the 1971-72 season, which is the sixth-most in a season in school history. In 2011, Forbes was inducted into the UTEP Athletics Hall of Fame.  
Forbes was a member of the United States Olympic basketball team that faced a controversial loss to the Soviet Union in the gold medal match in 1972 that took place in Munich, Germany, 51-50. The officiating crew gave the Soviet Union three chances to win the game; the United States team was not happy and protested by not accepting its silver medal.  
Forbes was later drafted by the Chicago Bulls in the fourth round of the 1974 NBA Draft; due to a knee injury that kept him from playing, Forbes retired from the NBA although having not played.  
Forbes decided to try his luck at coaching, where he was an assistant coach at UTEP under Don Haskins for three seasons, 1981-84. Forbes later went on to become one of the greatest high school head coach in El Paso. During his time at Riverside high school (1984-2004), Forbes led the Rangers to the Texas 5A final four in 1995 along with multiple appearances in the Sweet 16 and the Elite 8. In 2018 Riverside renamed their gym after Jim Forbes. While at Andress High School, Forbes led the Eagles to a 5A final four in 2015 along with multiple appearances in the Sweet 16 and Elite 8.  
Over his career as a high school head coach, Forbes recorded 600 wins; this past year, Nov. 2021, Forbes amassed 700 wins. 
Forbes died in El Paso, Texas after a prolonged stay at the El Paso hospital due to health issues as confirmed by his former assistant coach Rodney Lewis. Forbes was an adoring coach to many and helped many players and coaches advance. Forbes his survived by his wife, Mary Jane; one daughter, four grandchildren and one great-grandchild.  
All stats for Jim Forbes courtesy of UTEP Athletics, utepminers.com 
Katrina Villarreal is a staff reporter and may be reached at [email protected].