Trump announces new COVID-19 measures for 'every American to follow over the next 15 days'

For more coverage on COVID-19 and its impact on UTEP, El Paso, the state and the nation, visit The Prospector's Coronavirus page.
New guidelines aimed to slow the spread and impact of COVID-19, or coronavirus, were released Monday in a White House press conference. The new measures include recommendations "for every American to follow over the next 15 days."  
President Donald Trump urged Americans to avoid gatherings of more than 10 people, discretionary travel and eating and drinking at bars, restaurants and public food courts.  
Trump also encouraged homeschooling as an option to avoid contact with other people at schools.  
"My administration is recommending that all Americans, including the young and healthy, work to engage in schooling from home when possible," Trump said.  
As of March 16, the Centers for Disease Control and Prevention (CDC) had reported 3,487 total cases of coronavirus and 68 deaths in the United States. 
Anthony Fauci, head of the National Institute of Allergy and Infectious Diseases and member of the administration's coronavirus taskforce, made an appearance in the conference to assure the public that although the measures may seem inconvenient, they were well thought out.  
"It is not an overreaction," Fauci said. "It's a reaction that we feel is commensurate."  
Deborah Birx, who is part of the taskforce against the virus, took to the podium to remind the public of measures to help stop the spread, such as staying home and if you or anyone in your household is sick to self-quarantine. 
"We now need to appeal to every single American so that they can have their role in stopping the spread of this virus," Birx said. 
Marisol Chávez may be reached at [email protected] 
About the Writer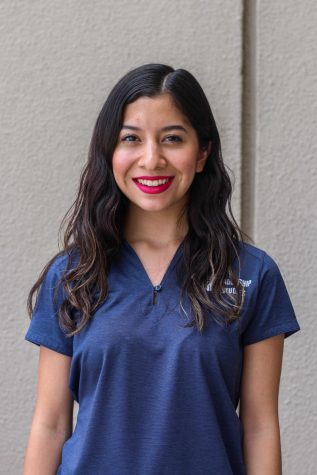 Marisol Chavez, Web Editor
Marisol is a junior at the University of Texas at El Paso. She works as web editor for the university's paper, The Prospector, coordinating and publishing...