Microgenres: Witch house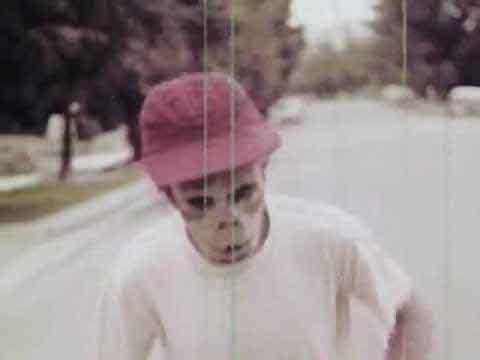 Editor's note: A microgenre is defined as a subgenre of music characterized by its specificity and niche nature. "Microgenres" is a special seven-week series by The Prospector that will showcase a different microgenre each week, publishing every Tuesday from Feb. 4 to March 24. 
Witch house, a microgenre that uses horror as its rhythm, falls under the umbrella of electronic dance music (EDM) due to its use of synthesizers, repetitive melodies, drum machines, industrial sounds and several other typical elements of EDM, except it's also comprised of sinister-sounding beats, putting together this harmonic and dark subgenre.
Flavorwire describes the music as "a dark, dreamy sound incorporating swooning synths at a drowsy tempo, pitched-down vocals and, generally, the feel of being trapped inside a haunted house."
According to Vocal Media, the microgenre was spawned into existence as early as late 2009 or early 2010 when it was first conceptualized by Brooklyn musician Travis Egedy, professionally known as "Pictureplane," but it was initially met with criticism like that it is "a false label, or a very small niche that latched on to a much larger sub-culture."
Westword, an online Denver publication, even said witch house came about only as a "joke" by Egedy that eventually morphed into a "national movement."
Shortly after, Egedy mentioned witch house in an interview with Pitchfork, a prominent online magazine, which significantly raised the profile of this microgenre that was once treated as a joke.
As the grandfather of witch house, Egedy gave some meaning to dark music that artists like Crystal Castles and Clams Casino  had already been making for a few years.
Originally formed in 2006, the Chicago-based band "Salem" mixed several genres like Southern hip hop and electronica to produce unique music, but Salem considers itself a witch house band.
The Quietus, a pop culture magazine, named Salem's long play album "King Night" as second best album of the year in 2010, significantly raising witch house's profile even more.
The band has mostly remained inactive for unclear reasons since 2012, only releasing a remix of another song in 2016.
Tim Jonze, a music journalist with The Guardian, describes Salem's music as "strange, sinister music that others have labelled 'witch house.'"
Jonze goes on to define witch house as "inspired by early rave and dream-pop, witch house also takes its cue from the 'chopped and screwed' remix technique so prevalent in early '90s hip-hop."
"Witching Hour" is a successful song by XXYYXX who is another witch house artist, amassing more than 800,000 views on YouTube.
Originally released in 2012, Witching Hour employs hip-hop melodies, a drum machine and ominous repetitive lyrics.
"'Cause, 'cause / I talk to Satan / 'Cause, 'cause / (He listens)" the lyrics blare throughout the song.
Similar to other microgenres like vaporwave and chillwave, witch house borrows heavily from other existing media to produce a final unique sound after being mixed and mashed during the production process.
While many still question the durability and future of witch house, the microgenre has still birthed eccentric music that satisfies and matches the aesthetic of many around the world.
Here are a few songs that fall under the shadow of witch house that you can check out:
"

Witching Hour

" by XXYYXX
"Baptism" by Crystal Castles
"I'm The Devil" by Clams Casino
"Lovely Bloodflow" by Baths
"Angels" by Clams Casino
Bryan Mena may be reached at [email protected]