Shooting results in 22 dead and 26 wounded at Walmart near Cielo Vista Mall
Read more on The Prospector's coverage of El Paso's mass shooting
After a shooter opened fire at a Walmart near Cielo Vista Mall in El Paso, Texas Saturday, Aug. 3, 22 people have died and 26 wounded. 
This is the eighth deadliest shooting in U.S. history, according to NBC news and is the worst shooting in the country this year.
Patrick Crusius, 21, a resident of Allen, Texas located about 653 miles away from El Paso has been arrested and charged with capital murder in the mass shooting. He is being held without bond. 
The suspect is alleged to have wrote a manifesto that was posted to an imageboard website 8Chan. The document claims the mass murder is his response to the "Hispanic invasion of Texas." The Federal Bureau of Investigation is investigating the validity of the manifesto.
The Walmart was reported to have 1,000 to 3,000 people in the shopping center, according to officials. Nearby facilities such as Cielo Vista Mall, located near the Walmart, was placed on lock down and the El Paso Police and SWAT teams evacuated the mall.
Those wounded were taken to the University Medical Center of El Paso and Vista Del Sol hospital.
The El Paso Police Department sent out an alert via Twitter Saturday morning warning the public there was an active shooter at the Walmart located next to Cielo Vista Mall.
An El Paso Victims Relief Fund established by the Paso Del Norte Community Foundation can be reached at panfoundation.org.
About the Writer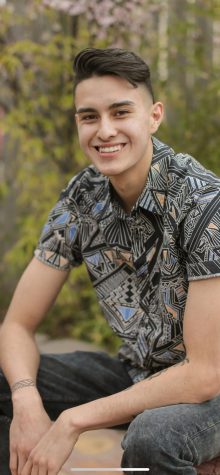 Isaiah Ramirez,
Isaiah Ramirez is a senior multimedia journalism major at the University of Texas at El Paso. Isaiah has worked for the university's paper The Prospector...