UTEP alumnus releases book on Mexican-American migration with 'Homelands'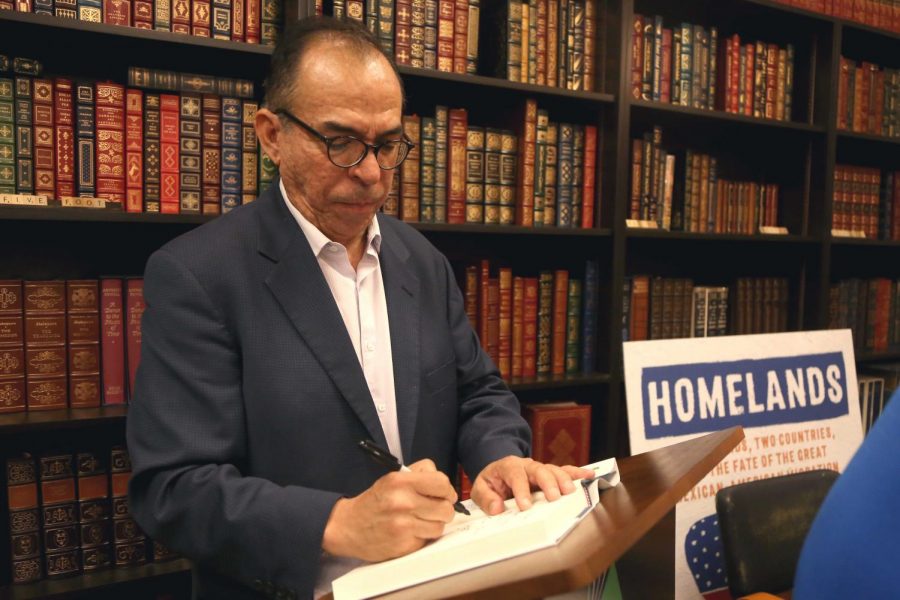 Literarity Book Shop held a book signing for Alfredo Corchado's new book "Homelands: Four Friends, Two Countries, and the Fate of the Great Mexican-American Migration" on Wednesday, June 6.
Corchado is a prize-winning journalist, who graduated from UTEP and is a former reporter from The Prospector. He is currently the Mexico border correspondent for the Dallas Morning News.
Corchado's new book is a story told from the perspective of four life-long friends, who over the course of 30 years have witnessed Mexican immigration to the U.S.
The El Paso Times will hold a panel, where they will examine the U.S. and Mexico border on Thursday, June 7 at the UTEP Union Cinema, with Corchado, Director of the Rubin Center Kerry Doyle, author Benjamin Saenz and El Paso Times Editor Zahira Torres.