Loyola Chicago relives pristine history in wake of Final Four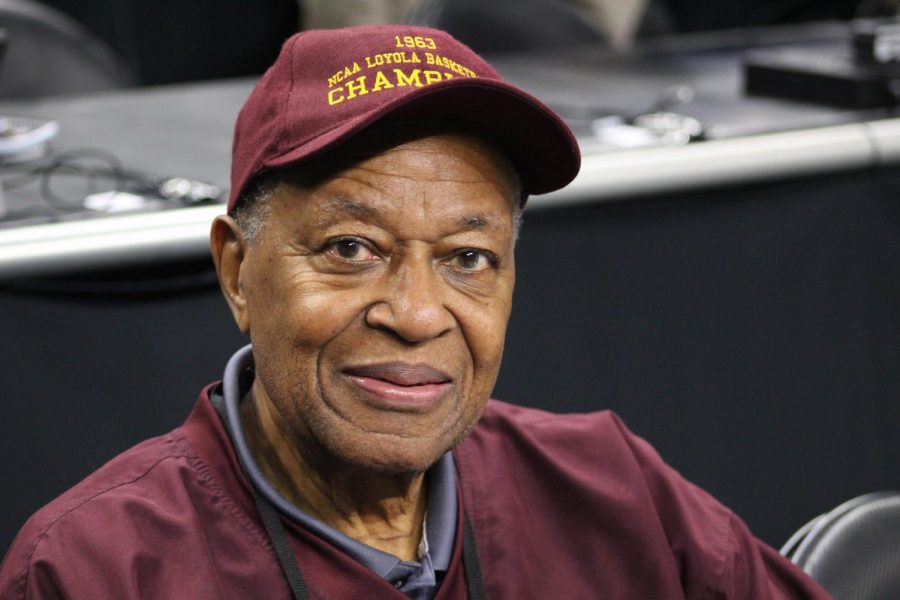 SAN ANTONIO, TEXAS—Beyond Sister Jean-Dolores Schmidt creating massive buzz and the Cinderella team of Loyola-Chicago climbing its way into the Final Four rests a deep-rooted history of basketball and triumph for the program of the Ramblers.
Sitting courtside at the Alamodome wearing all maroon and a 1963 NCAA National championship hat of Loyola-Chicago was Jerry Harkness, who is at the Final Four to remind people of the past and live through a new chapter of history.
Fifty-five years ago this week, Harkness and Loyola-Chicago defied all odds by starting four African Americans to win the National championship over two-time defending champions Cincinnati, 60-58.
They did it just three years before Texas Western started five African American players and beat Kentucky 72-65 in 1966.
"We didn't realize it until years later, but we thought, 'wow, we were the first team to ever do that,'" Harkness said. "It's great to find out you made history in so many different ways."
Both teams, although different in their own stories, show parallels in their respective programs.
Both Texas Western and Loyola-Chicago are still the only teams in their states (Texas and Illinois) to win a men's basketball National championship.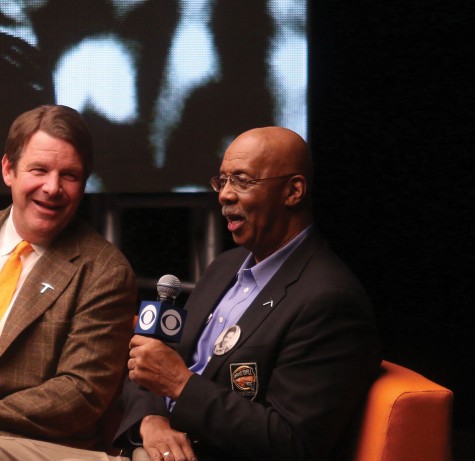 "I'm happy and excited that Loyola is up there too," said Texas Western center Nevil Shed. "When they won a championship, there wasn't a change between ACC and southern schools allowing blacks to play."
Although it wasn't an immediate change when the Ramblers won a title in terms of civil rights, it still became a step in the right direction for black basketball players.
When Loyola-Chicago was in the NCAA Tournament, they had to face a Mississippi State team that had to sneak out of its state to play against the Ramblers, due to a mandatory injunction issued by the Mississippi state governor that prohibited the team from sharing the court with African American players.
"No doubt about it, we've made a lot of changes," Harkness said. "Mississippi State and the whole conference never played against black players. I gotta give credit to Mississippi State. They had to sneak out before the injunction was served. That was called the 'game of change.'"
The change truly happened after Texas Western's 1966 title, as more southern rosters started becoming integrated.
"People said things like we couldn't read or work under pressure," Shed said. "Coach (Don) Haskins did a good job of sheltering us from that adversity. We would hear them call us names on the court, but never from the fans, even though we knew it was going on."
Coincidently enough, Harkness and Shed grew up in the same area in New York and remember each other growing up and playing basketball.
"We all wanted to play at a higher level of basketball," Shed said.
But what they didn't know was how much they would shake the racial barriers. Loyola-Chicago would be the predecessor of what Texas Western later did.
Prior to Texas Western winning the title, critics argued that Loyola-Chicago only won in 1963 due to their white starter John Egan.
"With Texas Western winning and everybody being black—and us showing leadership—winning knocked down all those barriers of Egan and us being called 'inferior.' That's what it's all about—sports does that," Harkness said.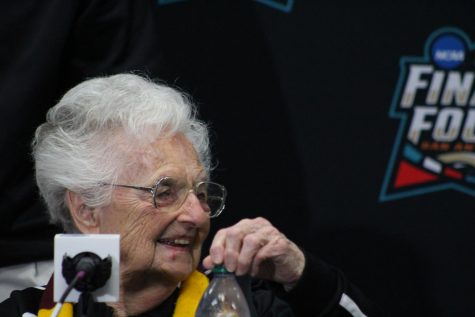 Even Sister Jean recalls watching the team of '63 and being in awe of the national championship.
"I didn't go to the '63 (Final Four) but I watched it on a little 11-inch black and white TV, and the game was delayed, and because we didn't have cell phones or tweet or anything like that nobody told us that we had won, so we watched the game as if it were live for us," she said.
From the '63 team to now, parallels are still relevant for the Ramblers in their quest for glory in San Antonio.
"I see similarities between the two teams in that they're humble, they're unselfish," Sister Jean said. "They don't care who makes the points as long as the ball goes into the basket, ad you'll notice that if you watch the three games we've played."
Harkness believed in the team ever since he, along with some members of the '63 championship team, met with the team a couple years ago and discussed the rich history of the program with the current players.
"We show up, watch them scrimmage and we could tell that these guys are good," he said. "We had lunch with them and they showed the championship game. These guys were overwhelmed and asked questions and were all excited about it. It's kind of ironic that this team is what brought them back."
How long since they've been back? Try 33 lingering years of missing the NCAA Tournament.
"I've waited 55 years for this to happen," Harkness said. "I tell you that it's hard to see them through all the years."
Texas Western—now UTEP—knows of long droughts, as they haven't seen a NCAA Tournament win since 1992.
"It's still exciting to see that a smaller school can go so far," Shed said.
As for the Ramblers today, they await the likes of their biggest test against Michigan at the Alamodome on Saturday.
They will need to utilize the likes of Ben Richardson and Clayton Custer, who are both shooting above 40 percent during the tournament.
And for this team, it's more about just representing their schools—it's about representing all mid-major teams.
"We've gotten a lot of support from teams in our conference and other mid-majors," Richardson said. "A lot of teams that are like us are definitely rooting for us to kinda prove that teams in smaller conferences and mid-majors are really good teams. There are a lot of really good teams, good programs, good coaches and good players. It's very competitive at this level."
About the Contributor
Adrian Broaddus, Sports Editor
Adrian Broaddus is the sports editor for The Prospector. He is a junior multimedia journalism major with a minor in political science.



Adrian...