Letter to the editor in response to "Student Government Association lacks transparency"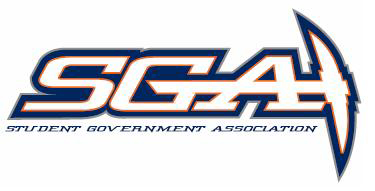 Hang on for a minute...we're trying to find some more stories you might like.
Editors note: The following column is sent to The Prospector from Student Government Association President Sergio Baltazar and the SGA staff in response to The Prospector's "Student Government Association lacks transparency" editorial published on March 28.
As members of the UTEP Student Government Association, we believe that a response to the editorial published in the March 28th issue of The Prospector titled "Student Government Association Lacks Transparency" is warranted. To begin, we want to thank the members of the press for reminding us of our commitment to the students that we represent and for highlighting issues that are of concern. In doing so, it became clear to us that the issues that we see internally are also issues that are of concern to the student body as a whole.
We would like to state that the UTEP Student Government Association employs an open-door policy and students with any concern can always come to the office or to any member of the organization and have their queries answered. We even do so on holidays or weekends. We have nothing to hide and for this reason, we would like to address some discrepancies as stated in the editorial itself.
As stated in the editorial, "SGA's meeting minutes are taken by the co-chair, who then gives them to the vice president at the end of meetings. The VP should make them available by the next week for the senators."
We do not have a co-chair, we have a Senate Secretary who is responsible for making minutes available to the Senate which is clearly stated in our bylaws (which are/were available online and in hard copy) in Article IV, Section B, subsection 1:
"Agendas and minutes shall be made available to all Senators and Officers one (1) day prior to SGA Senate meetings. The only exception is a reasonable time constraint of the Senate Secretary communicated to and authorized by the Vice President of Internal Affairs."
This information was relayed to The Prospector staff that visited the office on Sunday afternoon, March 19th, the day before students returned to classes from Spring Break.
The next thing that we want to address are statements made regarding President Baltazar's campaign platform. Our concern, is nowhere in published record or in any of his campaign materials has he ever stated that transparency was a part of his foundational platform as stated in the editorial "For current SGA President, Sergio Baltazar, transparency and student participation was the foundational platform in which he based his campaign as an independent candidate."
As stated in The Prospector article titled "SGA Elections Revealed," published on April 22, 2016:
"Baltazar's campaign proposed more shade zones across campus, nap areas for students and better allocation of SGA money to the common student or organizations in need of funds. But, it was his proposal to better transportation across the city and over the border that was the main focus of Baltazar's proposals."
In another The Prospector article titled "Getting to know the New SGA President" published on May 3, 2016, he is quoted as saying:
"I was not agreeing with the way they were running things because SGA has a huge potential for us as students here and most students don't know what SGA is," Baltazar said. "Here there are people that actually think that SGA people are above the other students and it's not supposed to be that way. It is supposed to be that we are under students trying to get things done."
In this same article, he is also quoted as saying, "I want to make a difference by making SGA approachable and also having SGA go to the students and ask them what they need," Baltazar said. Some of his key propositions during his campaign were to increase the number of shaded areas on campus, better and more transparent budget allocations for students, implementation of nap stations around campus and transportation from the international bridges for students.
Updates regarding the current status of President Baltazar's campaign proposals were given and discussed with The Prospector staff during their most recent visit. We also discussed the current status of the UTEP Green Fund and the official SGA website. It was not stated that the UTEP Green Fund was dissolved, what was stated was that a search for new members was initiated to garner a fresh perspective at the beginning of his term in office.  In the editorial, it is stated that a tab for the Green Fund still exists on the official SGA website. This is true, however, by clicking on the tab and viewing the information, it is clear that the UTEP Green Fund is its own entity with its own website and separate from SGA.  Past statements made during the Presidential debates last election cycle were also referenced. At that time, he did state that the official SGA website was outdated. This was an issue for last administration, and continues to be one for this administration as well. Therefore, we would now like to address the issues and concerns with the official SGA website and the availability of our documents.
As many students might have noticed, the UTEP website has recently undergone an update.  When any student peruses it, they will notice that many sections do not have the same look as the main page. Dr. Catie McCorry-Andalis, SGA advisor and Associate Vice President for Student Engagement and Dean of Students, informed SGA that the website is being updated in order of importance. Since SGA is a part of the division of Vice-President for Student Affairs (VPSA) just like The Prospector, it will be updated accordingly. We thank you for the feedback regarding the state of our "digital footprint," this has been a concern of ours and we have been working diligently to address this during our collective tenure in office. We are hoping to have our website up-to-date soon.
As mentioned earlier, SGA employs an open-door policy and any student who wishes to view any current documents can do so by way of our Administrative Assistant during regular business hours. Members of the press may also have access to these documents. However, there is proper protocol mandated by the University that must be followed regarding budget requests from any department.  In regards to the book of legislation for this term that was referenced, it is commonly compiled, printed, and made available to the public a few months after the end of the outgoing administration.
We would like to challenge The Prospector staff to:
1. Collaborate with us and to be present at each and every one of our senate meetings, to listen and take note of all the legislative, executive and judicial reports to continue to monitor and measure our accountability and transparency.
2. Write about the great things and interaction that we have had with departments, organizations and students. (i.e. ADA access at the FFA, the creation of the Graduate Student Assembly, etc.)
3. Closely follow the platforms and campaign promises made by elected members of the Student Government Association.
In closing, as The Prospector staff reminded us, it is easy to overlook the importance of accountability and credibility as an entity for the students by the students. Since The Prospector, like the Student Government Association, represents the student body as the "assayer of student opinion," it too should be held accountable as such. It has a responsibility to do its due diligence and make sure that all information is current, correct, and in the best interest of the student body as a whole.