UTEP escapes Denver in double overtime to claim Sun Bowl Invitational crown
It took the Miners two overtimes to beat Denver in the West Bank Don Haskins Sun Bowl Invitational championship game 60-54. The Miners have now won the Sun Bowl Invitational back to back years.
"Obviously were happy to get the win," said head Coach Tim Floyd. "We played a very disciplined basketball team, they didn't get outside of themselves when we got up. That's something our team can learn from their poise offensively."
It was déjà vu for the Miners again, another bad shooting night thankfully combated by 36 trips to the charity line. It was the Miners worst shooting night of the season at 32.7 percent from the field and 10.5 percent from behind the arc.
The Miners had control of the game right from tip off, even holding a 14 point lead over the Pioneers at one point in the first half. The Pioneers got back into the game with the three point shot,after making one of 11 in the first half, Denver made four out of nine in the second half.
After a missed jumper by junior guard C.J. Cooper at the end of regulation and Julian Washburn missed potential game-winning jumper in the first overtime, it was "third time's a charm" for the Miners in the second overtime. After having missed all six previous attempts for three Cooper made that dagger three pointer to give the Miners the win.
John Bohannon collected his second double-double of the tournament with 17 points and 15 rebounds, Cedrick Lang and C.J. Cooper both contributed with double digit scoring.
Not to be overlooked is junior guard Julian Washburn. Playing a team high 48 minutes, Washburn only contributed 2 points, but guarded Denver's best perimeter players all night long. After the game Tim Floyd praised his star guard's defense.
"He was just terrific and we told him that in the locker room. He had a real struggle offensively tonight, but Julian did not get affected by his lack of offense," Floyd said. "He guarded his guy, whoever we put him on he just shuts that guy down."
The Miners two wins in the Sun Bowl Invitational might not be against elite teams, but the poise and calm that the Miners have shown in two highly contested games is pivotal.
"I rather be a team that shoots 30 percent and wins, than team shooting 50 percent and getting beat," Floyd said. "At least were getting some belief system, and learning how to win games."
The Miners have now won five straight games, as they move to 10-5 this season. The Miners have an exhibition game against Angelo State on Jan. 4, before starting their Conference USA schedule againstCharlotte on Jan. 9.
Javier Cortez may be reached at [email protected]
About the Contributor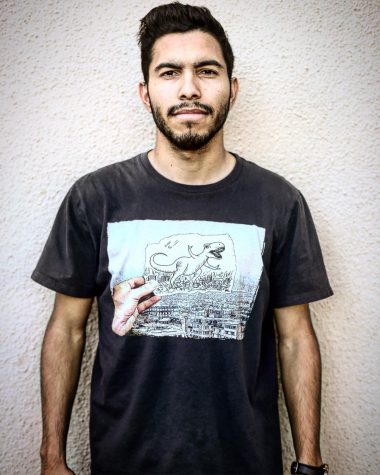 Javier Cortez, Staff Reporter
Javier Cortez is a staff reporter for The Prospector. He is a senior multimedia journalism major, with a minor in English Rhetoric.

Javier was born...