In honor of Hispanic Heritage Month, the El Paso Museum of History, displays the crafts of indigenous artisans produced following the Mexican Revolution, which raged from 1910 to 1920 and gave rise to a powerful and evocative wave of art creations that reflected the tumultuous times and the profound social and political changes sweeping Mexico. Artists like Diego Rivera, David Alfaro Siqueiros, and Jose Clemente Orozco played pivotal roles in this artistic renaissance, producing murals, paintings, and sculptures that vividly portrayed the struggles, aspirations, and ideals of the Mexican people. These artists embraced a style and characterized it by its monumental scale by incorporating indigenous and revolutionary themes. Their works celebrated the spirit of resistance, championed the rights of peasants and workers, and sought to unite the nation through art. The art of the Mexican Revolution continues to inspire and captivate viewers, offering a lasting testament to the enduring power of creativity amidst upheaval and transformation.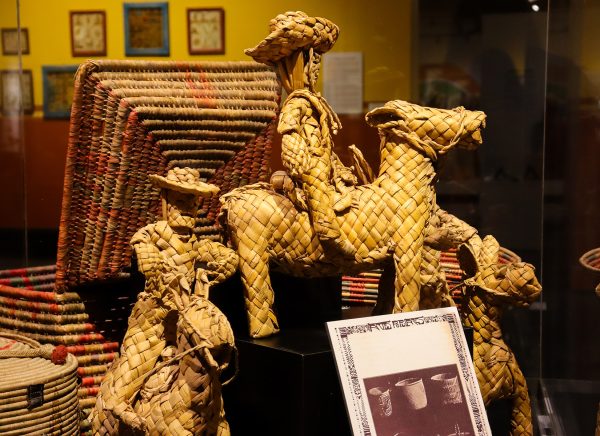 For those interested in visiting, the gallery will be on display through Feb. 24, 2024 and is located on the second floor, Gallery D of the museum. 
SalmaPaola Baca is a contributor/photograher and may be reached at sbaca6@miners.utep.edu.