Like the leaves falling around campus, so are some students' motivation for their classes. College can get difficult in the middle of the semester, as midterms and assignment deadlines loom over the heads of students. Dealing with student burnout can be tough, but UTEP supplies plenty of resources and activities to help students pick themselves up from a mid-semester slump. 
During this time of the semester, students start to feel their work catch up. One student is Rebecca Quevedo, an English and American literature major at UTEP, who has felt the student life has been tough lately. 
"I definitely felt like last week was probably the peak and all the work that I had to do. Right now. It's kind of toning down, but I do kind of sense another pickup. It's been really hard, but I feel like it's been the motivation that I need to continue," Quevedo said. "Sometimes you just need to say no to things in order to have time to do your work or to really prioritize the things that you should be (doing)." 
Taking time to focus on self-care and putting oneself first is one of many things to help students with burnout. Whether the help comes from campus or students, there are many options for those who are starting to get worn out by schoolwork.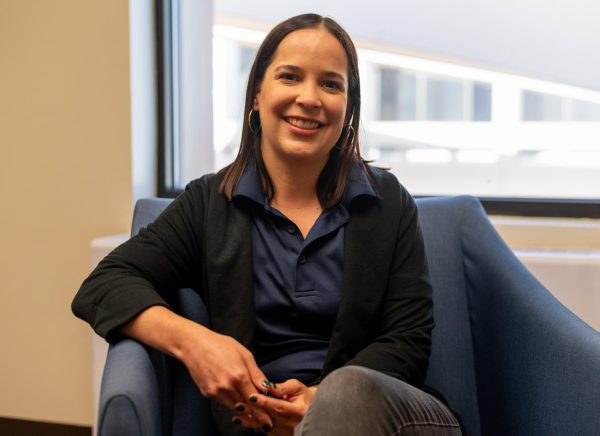 "I am definitely experiencing the burnout, like homework (and) exams coming up. Yeah, like just doing college in general," said Amisadai Barajas, a local college student. "I always try to make some time for me to chill. Either do your favorite hobby or something. There are definitely a lot of places here on campus that you can like, go to de-stress. I feel like there are many organizations you can go to." 
Apart from student led activities and methods of getting over student burnout, there are services at UTEP that can help students with their mental health during these challenging times. Campus resources like CAPS (Counseling and Psychological Services) offer group therapy and methods for dealing with stress that comes at this time of year. 
Outreach coordinator and clinical counselor for CAPS, Marieli Pinero Melendez discusses the types of services that they offer to students in need.  
"We provide individual therapy, for example, and then we can tackle the particular concerns that might be maintaining burnout for the student. We also have group therapy, which is one of our really fun environments to be able to work with," Melendez said. "What we do in both cases is provide strategies to manage stress to include self-care, to help with time management as well. So hopefully that helps with that burnout." 
From school organizations to student hobbies, there are many ways for one to deal with student burn out. Whether it is meeting up with others for a fun group therapy session or engaging in campus activities like bracelet making, there are ways for students to relax and regain their composure in a time of burnout. 
Elisha Nuñez is a staff reporter and can be reached at [email protected]