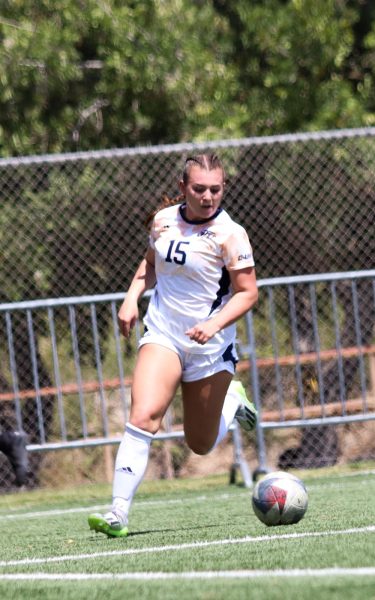 The UTEP Miners' soccer team battled it out against Arizona State University (ASU) in a tense match ending in a 2-0 loss for UTEP. Attendance and spirits were high, with a packed audience in the stands. Excitement and curiosity surrounded the field as new hire, Gibbs Keaton, took over as head coach of the team.   
UTEP student studying psychology, David Chavez expresses his enthusiasm for this upcoming season of Miner soccer.   
"It's the first tailgate of the season and I'm looking forward to watching the games," Chavez said. "Hopefully, we get a winning season out here."   
Miners goalie Tionna Taylor held a strong first half and made a career high of eight saves. There were two shots at the goal from the Miners. The first from forward Mina Rodriguez at the 53rd minute at once after the restart. The second from forward/midfielder Leslie Gutierrez at the 75th minute. The Miners made two corner kicks, defending two corner kicks along with four shots in the opening three minutes of the game.     
This moment was reflected throughout the rest of the game as the team was tested heavily on their defense. Throughout the second half, ASU began to take over the Miners' half of the field. In the 53rd minute, ASU's Suzuka Yosue scored the first goal off a rebound from her fellow teammate. The second and final goal to cap off the game was scored by ASU's Gabi Rennie in the 84th minute. Though the Miners offense shined, particularly in the 40th minute and in the 53rd minute. The Miners were once again on a hot streak, maintaining strong conditioning upfield.   
However, during a seven-minute span of time past the 53rd minute, two shots were tallied by the Miners. Rodriguez looked for an equalizer, with forward Nicole Morales shooting a shot just wide. As the match started to end, Taylor kept the Miners going with two more blocks before ASU found its insurance goal. Although the game was lost, the spirits within the crowd were high, excited to see more of the team's potential as the season continues this fall.   
Keaton spoke to the Miner Athletic Club, describing the challenging aspects of the match and the commitment the team showed.  
"I was proud of our team today. It just wasn't a good first half, it was us making sure we created some chances to go to goal in addition to super solid defending," Keaton said.   
All statistics and quotes provided by UTEP Athletics. 
H. Catching Marginot is a staff reporter and can be reached at [email protected]