UTEP soccer is starting off the upcoming season with a new head coach. Gibbs Keeton was hired as head coach in Dec. 2022.  
Keeton has played soccer his whole life, while also playing collegiate soccer at Texas Tech. He was a soccer coach for over 15 years, and before coming to UTEP, he served as the associate head coach at Texas Tech.  
Over the past couple of months, Keeton and the players have been working hard and implementing new strategies to get ready for the season. The El Paso native is excited to be coaching in his hometown and helping the miners redeem themselves after last season.  
"It's amazing to coach here in a community that gave me so much from a soccer consideration. The team is made up of some really incredible young women who just needed to be guided in the right direction and refill their passion for soccer which fueled up their academic pursuits as well," Keeton said. 
During the 2022 season, the miners overall score was 4-11-3 and the conference score was 1-7-2. Keeton is hopeful that the team is going to redeem themselves this season.  
"We're not dwelling on the past," Keeton said. "We've got a clean slate in all regards and the biggest things we're focusing on include enhancing our competitive drive, identity and defining our team unity. We hope that we can play to the full strengths of all of the players that we have. From the first whistle to the last, we're going to chase the game and stay in the game."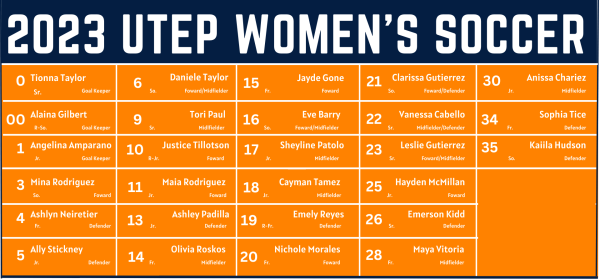 Keeton has been making updates and changes to the program and the building because the coaching staff believe in the team. In Keeton's words they are making the correct changes. Keeton and the team are also focusing on giving back and building relations with the community. They just completed their summer soccer camp that served over 300 young El Pasoans.  
"Our goal is to grow El Paso's passion and love for the game and help them learn more about our program," Keeton said.  
The first game of the season will be Aug. 9 against the New Mexico Lobos in Albuquerque, New Mexico at 11:00 a.m.  
Alyson Rodriguez is a contributor and may be reached at [email protected]; @alyson_rod1127 on Twitter.