UTEP basketball legend passes at age 81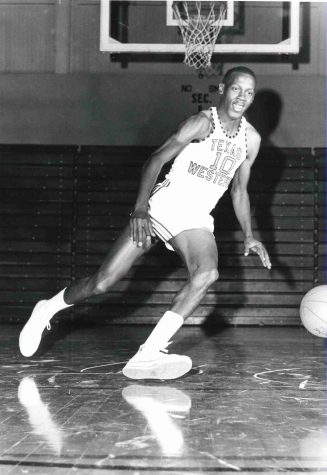 Willie Cager, a team member of the 1966 NCAA Championship team, died at the age of 81.  
The news broke in the late afternoon Sunday Mar. 19 after an announcement from Cager's family. 
"My dad always stayed positive in his life," said Kareem Cager, son of Willie Cager, in an article by the El Paso Times. "He went through a lot in his life, he had two double bypass surgeries and two strokes. He meant the world to me and to our family. His support was always there, and he was kind to people. He wanted to make a difference in El Paso." 
Cager was born in Bronx, New York in 1942. Cager spent most of his life in El Paso including his college years. While at Texas Western, now UTEP, Cager became a piece in the machine that was the 1966 Championship team under the direction of coach Don Haskins. Cager, along with his teammates Bobby Joe Hill, Orsten Artis, Willie Worsley and Dave Lattin, made history after the Texas Western Miners started five black men for the first time in the NCAA title game.  
Cager had a brief stint in the NBA after being drafted in 1968 by the Baltimore Bullets. Unfortunately, Cager could not play as he suffered from a heart condition. 
Cager would continue to engrain his influence on the El Paso community by working with the Ysleta Independent School District to create a robust after school basketball program. Cager also founded the Willie Cager Foundation, which aims to "raise money to build his dream of several multi-purpose athletic and academic complexes for El Paso's youngsters." 
The UTEP legend passed on the 57th anniversary of Texas Western's NCAA Championship game against Kentucky. Cager's death comes only 13 months since the passing of another UTEP legend Jim Forbes. 
Emmanuel Rivas Valenzuela is the sports editor and may be reached at [email protected]: @rivasemmanuel2 on Instagram.