Will UTEP Golf be a hole-in-one?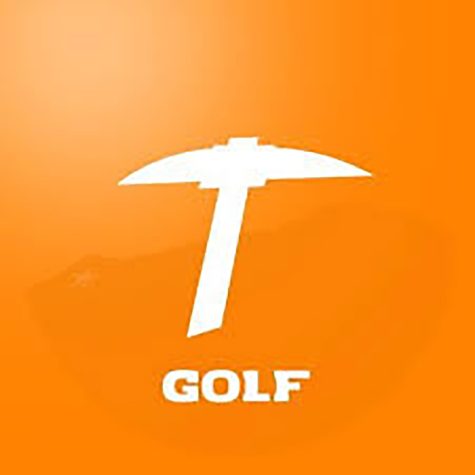 After an exciting 2021 season, both golf teams are ready to "tee off" starting Sept. 9 when the UTEP men's golf travels to Colorado Springs, Colorado, for the Gene Miranda Invitational Golf Tournament. 
UTEP Miners Men's Golf Preview 
The 2022 golf season looks to be an exciting one. The men's golf team faces off against the likes of the Oregon Ducks, Michigan Wolverines and Hawai'i Rainbow Warriors. As aforementioned, UTEP travels to Colorado Springs to face off against the Air Force Falcons. The tournament runs through the weekend ending Sept. 11. 
On Sept. 23, UTEP travels to Albuquerque, New Mexico, to play in the William H. Tucker Intercollegiate Tournament. The team then travels to Boulder, Colorado, Oct. 3 and Oct. 4. Up next on their schedule is the Little Rock Invitational Oct. 17 and Oct. 18. To round off 2022, the men's golf team will take a trip to the Bahamas where they will spend three days playing in the White Sands Bahamas Invitational Oct. 28, Oct. 29, and Oct. 30. 
After a three-month sabbatical, the men's golf team travels to beautiful Kauai, Hawaii, for the John Burns Intercollegiate Tournament Feb. 16, Feb. 17 and Feb. 18. Michigan then hosts the Desert Mountain Intercollegiate Tournament in Scottsdale, Arizona  Mar. 6 and Mar. 7. UTEP then travels to the Pacific Northwest to compete in the Duck tournament Mar. 27 and Mar. 28 in Eugene, Oregon, Phoenix, Arizona, then welcomes the Miners for the Wyoming Desert Classic Apr. 3 and Apr. 4. Lastly, the men's team participates in the Tunica National Intercollegiate Tournament in Tunica, Mississippi, Apr. 17 and Apr. 18. To round off the 2022 season, qualifiers will compete at the Conference USA Championship from Apr. 24-Apr. 27. The site for the C-USA Tournament is yet to be determined. 
Players to watch out for are senior Marcus Khaw who had two top 10 finishes last season and junior Jacob Presutti, who was a top UTEP finisher three times in 2021. Head Coach Aaron Puetz is entering his first season with UTEP. 
UTEP Miners Women's Golf Preview 
The UTEP Miners Women's Golf Team starts off three days after the men's team Sept. 12, where they will travel to the Missouri Springs University/Payne Stewart Memorial tournament hosted by the MSU Bears in Springfield, Missouri. 
Up next is the Bearkat Invitational in Huntsville, Texas Sep. 26 and Sep 27. UTEP then heads up I-10 to play in the New Mexico State University Aggie Invitational Oct. 3-5 in Las Cruces, New Mexico. Florida International University then hosts the Pat Bradley Invitation from Oct. 15-17 in Lakewood Ranch, Florida. Northern Arizona University then invites the Miners to The Clash at Boulder Creek from Oct. 23-25 in Boulder City, Nevada. 
In 2023, UTEP travels to New Orleans, Louisiana for the Tulane Classic, Feb. 12-14. Grand Canyon University then hosts the GCU Invitational Feb. 27 and Feb. 28 in Phoenix, Arizona. The Miners then travel back to the Lone Star State for the Houston Baptist University Huskey Invitational Mar. 13 and Mar. 14 in Sugar Land, Texas. The Miners round out the 2022 regular season in Maricopa, Arizona Apr. 3 and Apr. 4 for the Wyoming Cowgirl Classic. The team will then have its qualifiers head to the Conference USA Championship in Palm Gardens, Florida Apr. 17-19. 
Players to watch out for are senior Andrea Ostos, who had one top 10 finish last season, and senior Sophie Delfosse, who was a top 10 finisher three times and a top UTEP finisher seven times in 2021. Head Coach Steve Sims is also entering his first season with UTEP. 
Emmanuel Rivas Valenzuela is the sports editor and can be reached at [email protected]: @rivasemmanuel2 on Instagram