UTEP's Vice President of Research steps down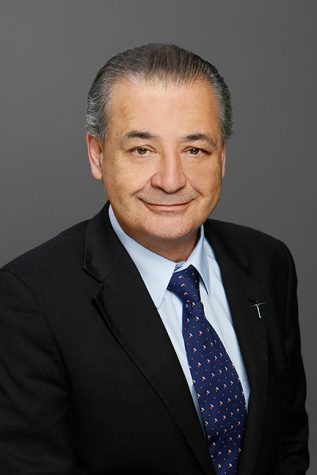 Dr. Robert Osegueda announced he will step down from his position as the Vice President of Research and Sponsored Projects, after working with the university for almost 17 years, according to a news release from UTEP Marketing and Communications.  
Among his contributions are the growth of the university's research enterprise to more than $109 million annually, innovations in the automatization of data collection, proposal submissions, and an established role as a professor. He also helped UTEP to obtain funding by the Air Force Office of Scientific Research, NSF, NASA, Ballistic Missile Defense Organization (now Missile Defense Agency), the Johns Hopkins University Applied Physics Laboratory, Raytheon, NIST, Air Force Research Labs, the Texas Department of Transportation, and other agencies and industrial partners, according to an announcement sent by the President's Office. 
"Helping to facilitate thousands of impactful and often life-changing UTEP faculty research projects over the years has been an honor. I am especially grateful to all the VPR staff for their years of support of our mission," Dr. Osegueda said. "The great successes that we have seen over these years are due to the outstanding efforts of each member of our team, and I find it easier to step down knowing that they will still be here pushing us to even greater accomplishments!" 
The university will search for Dr. Osegueda's successor nationwide. Meanwhile Dr. Osegueda will continue to serve as vice president until the search is completed.