When people think of fashion, they think of clothes and jewelry, but fashion goes deeper; hair can also play a big role in fashion. Hair can show off people's personalities and can be styled and dyed in a million different ways, and compliments the outfit of a person.
Once a new year begins, experts begin to predict the most popular hair trends of the new year.  According to experts, 2022 is the year to get out of comfort zones.
According to a report by the Today Show, long layers and volume, jaw-length bobs, the plumed afro, ponytail extensions, and retro fringe are the trendy hairstyles of this year.
UTEP senior rehabilitation science major Sydnie Judge alternates her hairstyles between up and down; if it is up, she likes to put it in a ponytail or a bun, and if it is down, she normally likes to curl it.  Judge uses hair masks, oils and her shampoo created by Kristin Ess to keep her hair looking healthy.
"For nicer outfits, I definitely keep my hair down and curled," Judge said. "I stay away from popular hair brand names because of the chemicals or ingredients that are in their products."
Judge explains that depending  if she is having a good or bad hair day, it does define how day will be. She explains that she does not have a particular hair salon that she goes to, but her hairstylist works from home.
"I know if I don't have a good hair day, I do not feel as confident or lifted as I would if my hair looks good," Judge said.
Junior theatre performance major Maverick Tyler tends to keep his hairstyle the same and likes to match his outfits to his hair. Depending on the weather and how active he is, he will wear a headband.
To keep his hair looking healthy, Tyler uses MVRCK by Paul Mitchell to add shine and Ruzel Fiber Pomade to hold his hair back.
Tyler explains that his hair does not define how his day will go. If he has a bad day, he blames it on a lack of sleep. Tyler likes to go to Killer beauty salon, where his barber Stacy Anaya knows what he likes to do with his hair.
"She's been my barber for years and usually knows what I like to do with my hair," Tyler said. "She will also give me a straight blade shave if my facial hair is grown out when I visit."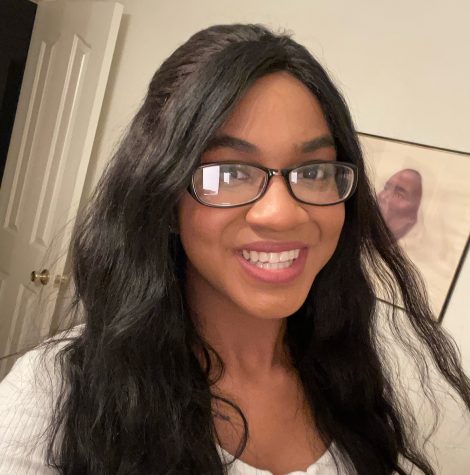 Junior journalism/mass communication major Brianne Williams has two different hairstyles that she likes to switch from time to time, those being box braids and a sew-in wig.
Depending on her outfit, Williams will switch up her hair between a bun, and ponytail, leave it down, and will even add hair clips and scrunchies. To keep her hair looking healthy, Williams uses "Cantu Shea Butter: for Natural Hair" shampoo and conditioner,  a brand for people of color.
"Personally, I think that hair is an additional accessory," Williams said.
Williams also does not have a particular hair salon that she goes to, but she has a traveling hairstylist who will come visit her family in El Paso once a month and let her know when she is in town.
"If my hair is ugly or does not style the way I want it to, I lose all self-confidence," Williams said. "However, once my hair is done and I am satisfied with it, no one can tell me anything."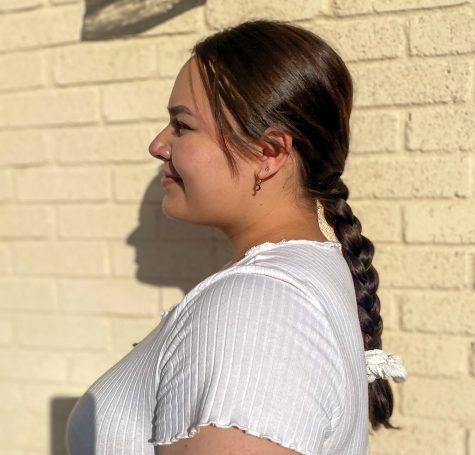 Junior digital media major Brianna Zubia has a variety of go-to hairstyles that include a variety of braids, and she will style her hair depending on her outfit and adds a scrunchie to match. To keep her hair looking healthy, Zubia uses coconut oil to smooth and strengthen it along with a leave-in conditioner to keep it looking sleek and shiny.
Zubia explains that when she is having a bad hair day she does not feel as confident. Zubia's favorite hair salon is Haus of Color, where she has been going for years.
"Overall, I don't let my hair affect me as I can always switch it up into something new for that day," Zubia said. "I always end up in love with the outcome of my new hair."
Katrina Villarreal is a staff reporter and may be reached at [email protected].