Sex/Love and Respect Week to be held at UTEP
UTEP will be hosting a series of events to mark this week to educate the student body on healthy relationships. These events will kick off on Monday, Feb. 14, and will be ongoing for the week. 
The month of Feb. marks Teen Dating Violence Awareness Month, where education is essential as high school and college students enter the dating scene. One in three teenagers will experience abuse, whether it is physical, emotional, or sexual, before they reach adulthood, according to loveisrespect.org. TDVAM is a way to open doors for youth. 
Valerie Barela, Student Wellbeing Initiative Coordinator and Collegiate Recovery Program Coordinator, found inspiration with the National Association for Student affairs, NASPA. The organization develops a focal point on sexual responsibility around this time of the month.  
Barela met up with other departments to create this educational week for UTEP. This will be the university's first year, bringing awareness to campus. 
"I thought that it was a really worthy cause to bring to campus. When I spoke with some other departments, the Campus Advocacy, Resources, and Education, so the CARE department focuses on teen violence or teen dating violence awareness month," said Barela, "so for that reason, we said let's work together. All of this coincides with one another and let's turn it into a combination." 
"The focus is on bringing attention to sex and the stigma related, to talking about sex and all aspects of sex. Certainly, there is health aspects of sex, there's psychological aspects, there's physical-like pleasure aspects of sex, and there's also the connection piece of sex between people," said Barela. "Similar things happen within relationships and healthy relationships."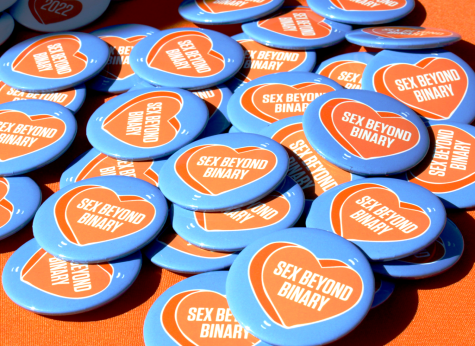 The schedule is as follows for Sex/Love and Respect Week: 
Monday-Tabling and Raffle where you can test your knowledge on sex, love, and respect. From 10 a.m. until 1 p.m. at Centennial Plaza.  
Tuesday– Counseling and Psychological Services, CAPS, will be hosting a speaking event on sexual boundaries, consent, and refusal. From 11 a.m. until 1 p.m. this will be located in the Acacia Room, 102A in Union East. 
Wednesday– UTEP library will host a love is…photo booth on the third floor from 10 a.m. to 1 p.m. 
Thursday- Another tabling and a last chance to enter a raffle while testing your knowledge. From 10 a.m. to 1 p.m. at Union East, West Entrance (across from Starbucks). Also, from 11 a.m. to 1 p.m., CARE will have a presentation called "Healthy Talk is Sexy Talk," which is showcase conversation on health in sex and relationships. 
Friday- The raffle winner will be announced on Instagram at noon, check out @utepcare and #uteplove. 
For students seeking on-campus resources, there is CARE, CAPS, and the office of student conduct and conflict resolution. Off-campus resources include loveisrespect.org, RAINN, the center against sexual and family violence, Planned Parenthood, and advocatesforyouth.org.  
Kristen Scheaffer is a staff reporter and can be reached at [email protected]