Uncertainty overwhelms the El Paso community as COVID-19 infections rapidly increase across the borderland region. 
Despite the arrival of omicron, a new highly infectious COVID-19 variant, UTEP has announced that students, faculty and staff will be returning to campus for in-person classes starting Tuesday, Jan. 18. 
"We are planning for the spring semester to start as planned. There will be no delayed start or shift to online classes at this time," UTEP President Heather Wilson said in a statement to students through email 
UTEP's announcement comes as the city of El Paso's Public Health Department reported its first 12 confirmed cases of omicron Monday, Jan. 3. 
"As has been the case throughout the pandemic, the levels and patterns of the disease are different in El Paso than they are in East Texas. We monitor data daily and will continue to do so," Wilson said. 
COVID-19 infections have increased in El Paso County since November 2021 as families gathered to celebrate the holidays. As of Saturday, Jan. 8, El Paso city officials reported 702 new cases compared to 593 new cases at the same time last year. 
Currently, there are 9,442 active cases of COVID-19, with 462 patients hospitalized, including 132 patients who were placed in ICU. 
"We are deeply concerned with the current rising trends we are experiencing on the number of positive cases, hospitalizations and deaths due to COVID-19," said El Paso Public Health Director, Angela Mora, in a press release. "It is imperative that the community isolates and quarantines if they are experiencing symptoms, have been exposed to a COVID-19 positive individual or are awaiting test results." 
The Texas Department of State Health Services reported on Jan. 8, 43,255 new confirmed COVID-19 cases, raising the total of active cases to 524,720 across the state. 
Amid the recent announcement by UTEP, several students feel the university lacks the necessary safety protocols and fails to accommodate high-risk individuals or students who have family members with underlying diseases. 
Veronica Camacho, 43, a UTEP creative writing student, feels unsafe going back to school and urges the university to go back to hybrid or remote learning since her sister is a long-haul COVID-19 survivor. 
"We just don't want to die or become sick," Camacho said. "We should be given options to protect ourselves." 
Other students like Daniela Ruiz, a cellular and molecular biology student, consider not returning to school this semester or transferring to another university for their safety. 
"I got COVID from attending lectures, and I would get emails three times a week about recent exposures. I believe we should have a choice based on how fast numbers are rising and because of past family members who I have lost," Ruiz said. "I rather lose my semester or switch to New Mexico State University (NMSU)." 
Compared to UTEP, NMSU requires all employees, including student employees, to become fully vaccinated by Jan. 4. All students need to provide proof of vaccination or submit their COVID-19 test results weekly. 
NMSU also requires all students and staff to wear face masks indoors. At this time, masks and vaccinations are not required for UTEP students and employees, but they are highly encouraged to practice social distancing. 
"We are working with the city to host more vaccination clinics on campus early in the semester," Wilson said. 
Other UT System schools are delaying the start of their semester for a few weeks or transitioning to remote learning like the University of Texas at San Antonio (UTSA) and the University of Texas at Dallas (UTD). 
UTEP offers students COVID-19 testing at the Student Health and Wellness Center located on the first floor of the Union Building East. Students can also use the two dedicated drive-up lanes at the COVID-19 Mega-Testing Site at 3333 N. Mesa at Kern Drive. 
As COVID-19 infections increase in the borderland, the city's COVID-19 testing mega-sites deal with staffing shortages causing El Pasoans to wait between three to five hours to get tested. 
"Right now, they're about 20% staffing out due to COVID, whether they're positive or in quarantine. So that's a big hit to the operation," El Paso Emergency Management Director Chief, Mario D'Agostino, said during a city council meeting. 
El Paso's Public Health Department recently announced, Thursday, Jan. 6, they will follow the Centers for Disease Control and Prevention (CDC) updated guidelines to reduce isolation restrictions from 10 to five days for those who test positive for COVID-19. 
"We continue to urge the community to get vaccinated or get their booster shot, in addition to following all health and safety precautions to include frequent hand washing, wearing a face cover, and practicing social distance," Mora said.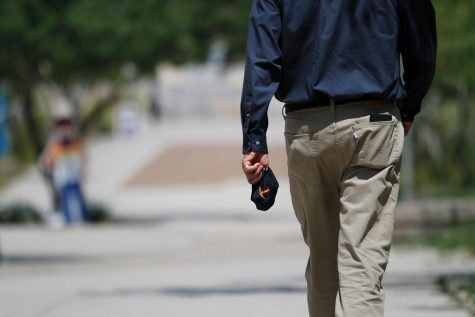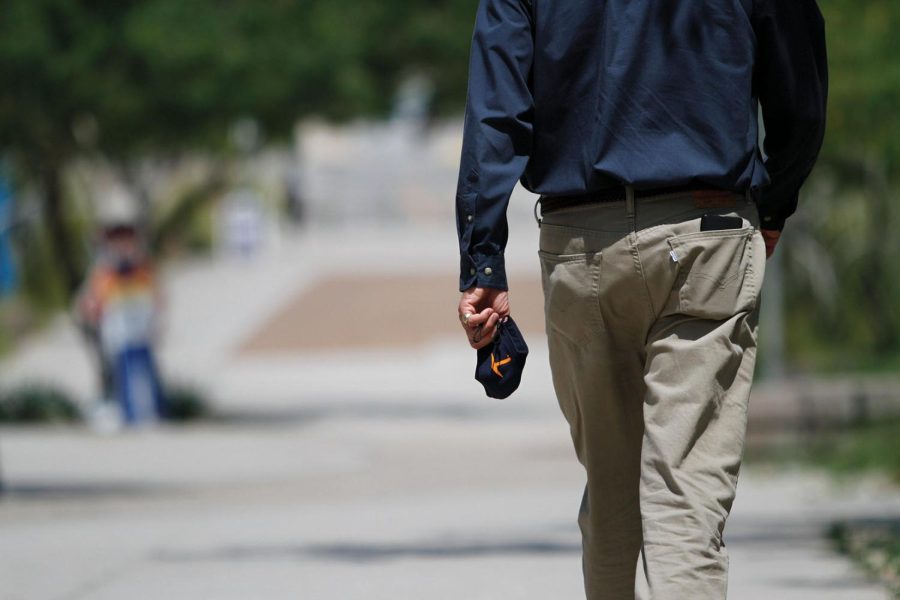 Victoria Rivas is the Arts and Culture Editor at The Prospector and may be reached at [email protected]; @VicRivas_18 on Twitter.