Former UTEP President Dr. Diana Natalicio dies at 82
Former UTEP President Diana Natalicio has died at age 82.
Her brother, Bill Siedhoff, confirmed Natalicio's death via email to local news stations.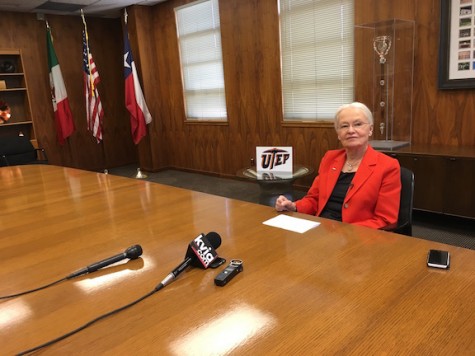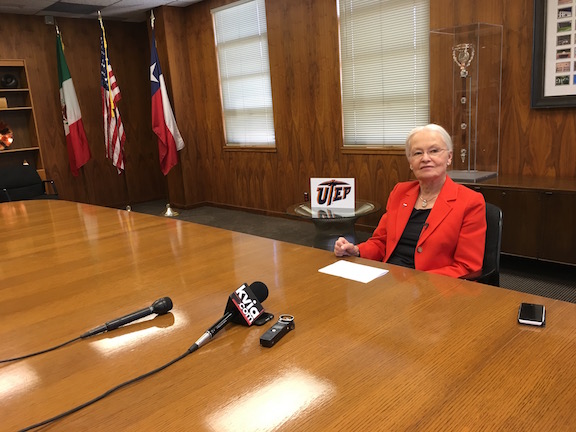 "My sister loved El Paso, and she chose to retire here," he wrote in the email, according to reports from KVIA, KTSM, and El Paso Times. "She loved the weather, the mountains, the food, and the wonderful people. She had a great and accomplished life. She loved UTEP and most of all, she loved UTEP's students. They are what drove her life's work, and what provided her greatest satisfaction. I thank the El Paso community for embracing her all these years, and for all the love she always received."
Natalicio was named president in 1988 and served until 2019 and was the longest serving tenure of presidents at any major public research university, and was named President Emerita in 2019. Under her leadership, the UTEP student population increased from 15,000 to 25,000. She was the first female president in the University of Texas System, was inducted into the Texas Women's Hall of Fame, and honored with the Distinguished Alumnus Award at The University of Texas at Austin.
Natalicio was named one of Fortune magazine's Top 50 World Leaders in 2017, and was included in the 2016 TIME 100 list of most influential people in the world.
The current UTEP President, Dr. Heather Wilson, released a statement Friday afternoon, as follows:
"It is with a heavy heart that I share the news that UTEP President Emerita Diana Natalicio, who led the University from 1988-2019, has died. Dr. Natalicio will be remembered by many as a pioneer in higher education. She defied the critics who said it wasn't possible to open access to higher education to everyone and still offer a top-tier educational experience. Her sustained commitment to provide all residents of the Paso del Norte region access to outstanding higher education opportunities has helped make UTEP a national success story. During Dr. Natalicio's 31-year presidency – the longest of any sitting president of a public research university at the time – UTEP's student body began to more closely reflect the demographics of the region. The University awarded more than 91,000 degrees during her tenure and was recognized as a national leader for the upward mobility of its graduates. Just a few months before Dr. Natalicio's retirement, UTEP was designated an R1 research university, placing it among the top 5% of universities nationally for research.The Miner family has lost a great advocate and leader who devoted her life to making a difference in the lives of others. Our hearts go out to all of those whose lives she touched. We mourn the loss of an inspirational leader, and celebrate her legacy of access and excellence that lives on."