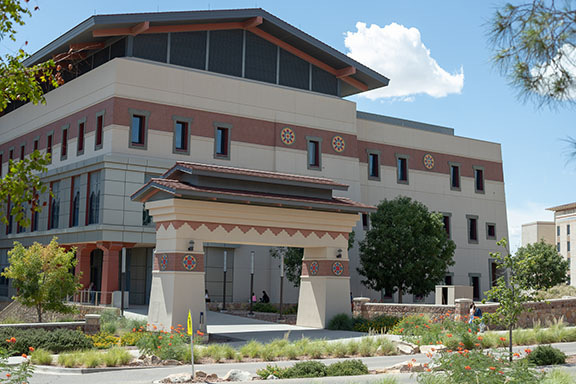 The University of Texas at El Paso has been selected to receive a portion of a $142 million grant from the Cancer Prevention and Research Institute of Texas (CPRIT) for cancer prevention and research. Dr. Xiujun "James" Li and his research team were awarded the High Impact/High Risk Research award in the amount of $249,999 for their study in ovarian cancer biomarkers. According to the Cancer Prevention and Research Institute of Texas, Marc Cox was also awarded $5,881,734 for his UTEP partnership with UTMDACC for the study of Hispanic cancer disparities.  
CPRIT was established in 2007 as a way for Texans to fight cancer. Nine appointees run CPRIT, establishing who the grantees will be in research and innovation for cancer prevention. Through CPRIT, there are 233 cancer researchers enlisted and 7.15 million preventive services for Texans statewide. Grants are awarded based on three criteria: academic research, prevention, and product development research. Li is currently working on affordable technology for detection, "we did a lot of research on low-cost disease diagnosis".   
Li has been with UTEP since 2012 and is an Associate Professor for Chemistry and Biomedical Engineering in the Department of Chemistry and Biochemistry. In the past, he has worked on projects involving the development of biochips to detect pertussis, or more commonly known as whooping cough. His goal now is to find an early detector for ovarian cancer. Li is very optimistic to receive this grant, and he said UTEP President Heather Wilson is supportive, calling it a "big deal" due to CPRIT being selective and research being competitive.
"We published more than 100 papers in this field, so we do have the expertise to do that," said Li. "The team you organize must be competitive." 
Ovarian cancer is the second most common gynecological cancer in the United States, according to Li. According to the American Cancer Society, 21,410 receive a new diagnosis of ovarian cancer and 13,770 will die from ovarian cancer, giving this type of cancer a high mortality rate. Because this cancer is difficult to detect among women, it results in more deaths than any other female reproductive cancer. Currently, it is fifth in cancer deaths for women. In 2021, Texas has an estimated 1,710 new cases developed and an estimated 940 deaths so far, according to American Cancer Society's cancer statistics center. Li, and his team, are working to find a faster route to early detection for this specific cancer. Currently, they are developing a thermometer that can detect heat signatures created by cancer biomarkers. The team will be using biomarker CA 125 as they test their thermometer in development.  
When asked how the grant will benefit them going forward, Li said that it is going to be a big support with providing data towards application for cancer and addressing this medical issue. His goal is to develop the method using samples to showcase further development and validation, to be commercialized later.  
Kristen Scheaffer can be reached at [email protected].