UTEP follows Texas executive order despite El Paso County's mask mandate
El Paso Public Health Authority Dr. Hector Ocaranza has established a mask mandate for all indoor gatherings and activities effective Wednesday, August 18. The University of Texas at El Paso will not be following the city order. 
"It is my intent to have a local health authority order to have a mask mandate throughout the city and the county and all indoor establishments to include the schools to include any building, for people when they go indoors to be wearing their masks at all times," Ocaranza said.  
UTEP will not be following El Paso's order of mask mandates, instead they will follow an executive order from Texas Gov. Greg Abbott that allows people to not be required to wear a face covering indoors.  
"At this time, masks and vaccination are not required for UTEP students and employees. As a Texas public university, we are a state agency subject to state regulations and UT System rules," President Wilson said in a statement emailed campus wide.  
The city of El Paso will take legal action against Abbott against the notion of GA-38 and or any subsequent executive order that limits the authority of local officials to effectively handle health emergencies, said District 1 El Paso City Council Representative Peter Svarsbein.  
Individuals who defy the mask mandate will be fined up to $500, Ocaranza said.  
El Paso Independent School District and Socorro Independent School District met Tuesday night to vote to sue Texas Governor Greg Abbott and instill a mask mandate for schools.  
"The Socorro ISD Board of Trustees voted to comply with the City of El Paso Health Authority order mandating masks in indoor settings which goes into effect Wednesday, Aug. 18," an announcement from SISD said.  
EPISD board voted 6-1 on mask requirements in all district facilities. 
 "Wearing a face covering is not a substitute for the COVID-19 vaccination. Further, it is important to continue maintaining 6-feet social distancing and handwashing as critical steps to slowing the spread of the virus," Ocaranza said.   
To receive your free COVID-19 vaccine visit www.utep.edu/resuming-campus-operations/vaccine
About the Contributor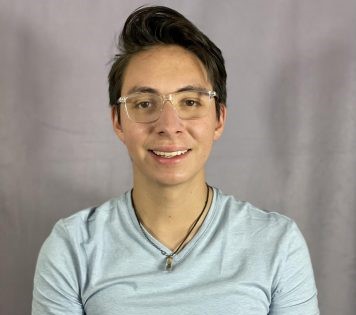 Alberto Silva Fernandez
Alberto Silva Fernandez is a sophomore, majoring in Multimedia Journalism at the University of Texas at El Paso. He is the Photo Editor for The Prospector...