SGA hosts first meeting with Texas Legislators
UTEP Student Government Association (SGA) held its first meeting with Texas Legislators to discuss the Texas Legislative Session on April 14. 
The panel hosted Texas Senate Representative, César Blanco, and Texas House Speaker Pro Tempore Joe Moody, to educate and inform the UTEP student body of current legislative action being debated during the Texas Legislative session. Both representatives were actively on the floor debating significant and controversial bills, taking time between debates to speak with members of SGA. 
"This is the place where politics begins, when you're in college, with our eyes opening and realizing some of the disparities and things that are unfair in life or in our system," Blanco said. "I'm really proud that you all have taken that step to run for something and to improve the quality of life for students at UTEP." 
Blanco is appointed to various committees, including Veteran Affairs, transportation, higher education, and community health and human services. Currently, COVID-19 recovery concerns are taking the priority. 
"My priorities for this session have really been centered around COVID-19 relief and recovery," Blanco said. "On higher education, that committee has allowed me to continue to fight for keeping top college within reach for working families and making sure that we're advancing policies that benefit students."  
Other higher education bills Blanco filed include one he authored to ensure college students who dropped classes during the pandemic are not penalized to reduce the impact on their GPA, which the Senate passed. 
Blanco addressed student concerns regarding the lack of access to ADA parking, filing a bill to exempt disabled college students and staff from any kind of parking fees.  
Blanco then spoke about the implications of recent bills such as SB7, a recent bill relating to election integrity and security.  
"The Senate passed SB7, which is really just a voter suppression bill that's going to disenfranchise voters," Blanco said. "It's going to open up the risk to voter intimidation and suppress turnout. Quite frankly, there is no election security problem in the state of Texas. We should be making it easier to vote, not harder."  
Moody then began by expressing his pride in the UTEP student body and SGA for remaining active in the community and in-touch with current legislative processes.  
 "They (SGA) care, they want to be engaged, they want to be involved, so I certainly appreciate the opportunity to be here with you," Moddy said. 
Legislation Sessions are important, according to Moody, because institutions such as UTEP are funded through the state. Sessions also determine what types of grants, curriculum, training, and other factors are available to the university, as well as funding for other external and community things such as public education, healthcare, and the state park system. 
On the topic of higher education, Moody expressed a cautious optimism, as the federal funds UTEP received as COVID-19 relief did not pass through the state and instead went directly to the institution, which ensured the maximum amount of support.  
The sessions also pertain to the El Paso community, as Moody addressed a current proposition he referred to as "permit-less carry," which would allow individuals to carry a weapon without having to obtain a permit, the first time such proposition will be debated on the House floor.  
"After what we experienced on August 3, 2019, I think it's offensive," Moody said. "We have done nothing to address the issue of people who shouldn't have weapons in their possession… one of the first bills we plan to take up on Apr. 15 is that bill, and we plan to make sure El Paso is well remembered in that conversation." 
Moody promoted public engagement with all bills to be debated by Congress, stating anyone can participate and voice their concerns to their representatives, whether it be in-person, by mail, or virtually.  
"Stay engaged, stay involved," Moody said. 
A full recording of Wednesday's conversation may be found through SGA's Facebook page. 
Julian Herrera may be reached at [email protected].  
About the Writer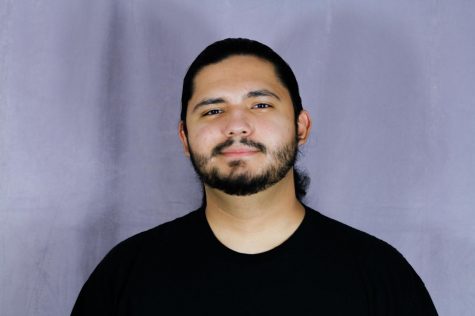 Julian Herrera











Julian A. Herrera is a senior majoring in Digital Media Production at The University of Texas at El Paso. He is proudly working as...