Students' quarantine fashion is constantly evolving
One year after the COVID-19 pandemic reached Juárez and El Paso's borderland, students continue to have online classes. While some students got up early to get dressed and ready for remote classes and dressed casually, other students stayed comfortable and wore pajamas.
"All these changes when going to the online system, I honestly never cared much about my clothes while studying from home. Mostly I would wear my pajamas during the morning classes, and if I had classes in the afternoon, I would just wear a random t-shirt and some jeans," Armando Olivas, a senior civil engineering major, said.
Some students used to plan what to wear for each day they were coming to campus or knew which clothes they were comfortable with. After classes changed to an online format and as more time was spent at home, some students began to stop worrying about what they were going to wear.
"I used to wear mostly jeans, a nice blouse or shirt, and sneakers to walk around campus. Once Zoom classes started, I wore a blouse in case I turned on the camera, but I still had my yoga pants and no shoes," said Ana Sofia Pasaret, who recently graduated with a bachelor's in industrial and Systems Engineering from UTEP. "Now it is faster for me to get ready for classes and meetings because I no longer take the time to think about what to wear. If I am in a hurry, I stay in my pajamas."
There were also students who not only stopped going to campus, but also stopped working and going anywhere else. The first months were in total lockdown, which changed the students' attitudes and ways of thinking about what to wear for each online class or meetings.
"When the pandemic started, I wasn't working at the time, so I used to join my classes in shorts, and all my wardrobe had months without being used," said David Mendoza, a student pursuing a master's degree in manufacturing at UTEP.
Once things like work started opening and campus was accessible again, students slowly returned to their pre-quarantine fashion.
"Now that I am working on-site, full time, I join my classes right after work, which means I am wearing a button-up shirt and jeans most of the time," Mendoza said.
As things start to be open with restrictions, students find themselves dressing for what activities they have planned.
"Most of the time, I like to dress well for school because one of my requirements at work was to dress appropriately and with no sportswear," Olivas said. "However, it depended on my planned activities for the day to choose my clothes; for example, I would pick pants instead of jeans if I didn't have to work that day and planned to go to the gym after class."
Slowly, students have gotten back to their personal lives and normal activities like going to the gym, restaurants, or returning to work.
Classes are still not entirely in-person, but once campus offers in-person courses, students say they will change how they dress, whether they choose to dress in their pre-covid fashion or come to class in pajamas, only time will tell.  
Heriberto Perez may be reached at [email protected].edu; @heriperezlara on Twitter.

About the Contributor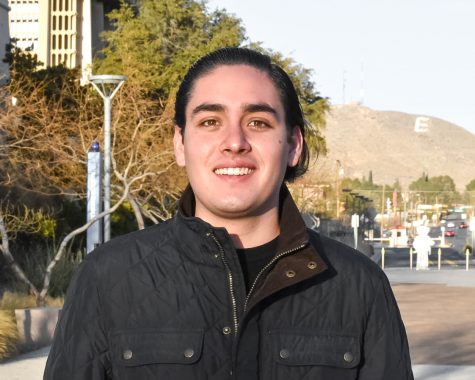 Heriberto Perez
Heriberto Pérez is a senior majoring in multimedia journalism and minoring in marketing at The University of Texas at El Paso. Heriberto has worked for...