UTEP soccer loses at Oklahoma State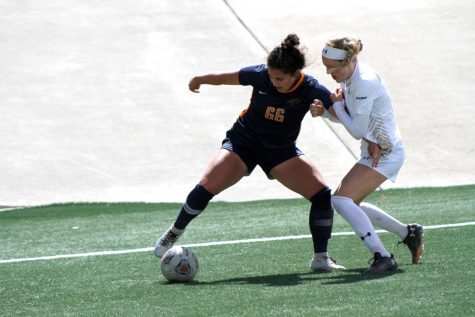 The UTEP Miners (3-4-1) were unable to generate any offense Saturday against the 15th ranked Oklahoma State Cowgirls (OSU) (10-2-1), conceding five goals in a 5-0 shutout loss to the Big 12 power in its worse loss of the season.
Taking a huge step up in competition, the Miners acquitted themselves well in the first half after giving up a goal at the eight-minute mark to OSU's Grace Youchum on an assist from Morgan Charm. For the rest of the first half, the Miners were able to keep the Cowgirls off the scoreboard and were down only 1-0 halfway through the match. Youcham now has nine goals on the season.
UTEP's defense became quite porous quickly as the Cowgirls scored less than two minutes into the second half to take a 2-0 lead on a goal from OSU's Kim Rodriguez.
At the 52:44 mark of the match, OSU once again snuck a shot past UTEP sophomore goalkeeper Emily Parrot on a kick from OSU's Megan Haines assisted by Hannah Webb to expand the Cowgirl lead to 3-0.
Continually pressing the Miner defense, the Cowgirls broke through with back-to-back goals within seconds of each other at the 61-minute mark from Shyann McCary and Olvia Dowell to increase the OSU lead to 5-0.
While trailing by a wide margin, the Miners were able to keep OSU from scoring for the final 29 minutes of the match.
UTEP, at no point during the match, gained any momentum on offense as the team only took three total shots with none on goal. On the other hand, OSU shot early and often with 18 total shots, 11 on goal and five reaching the UTEP net.
UTEP's Kristen Prevosto was able to get two shots for the Miners and Vic Bohdan got the Miner's only other shot on the day. Miner goalkeeper Parrot ended the game with six saves and allowed five goals on the 18 total shots from OSU.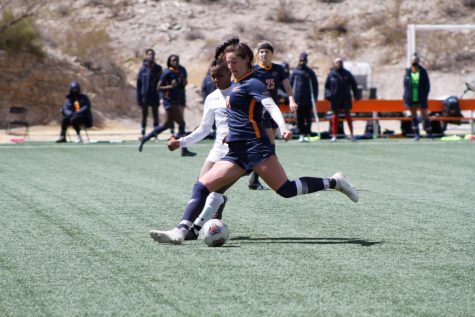 The Miners were also unable to get a corner kick for the entire match while the Cowgirls had eight kicks.
The next game for the Miners will be on the road once again, 1 p.m. March 27, traveling to San Antonio to face UTSA before returning to University Field to play the team's final home game against North Texas.
Heriberto Perez and Michael Cuviello may be reached at [email protected]; @heriperezlara and @dlockz on Twitter.
About the Contributors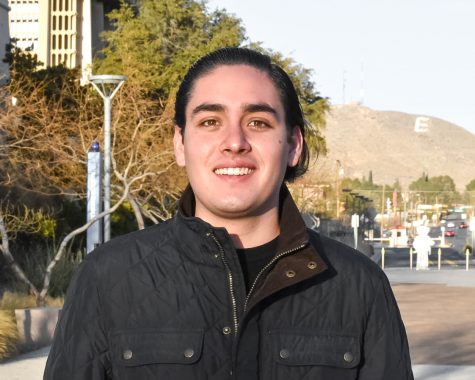 Heriberto Perez
Heriberto Pérez is a senior majoring in multimedia journalism and minoring in marketing at The University of Texas at El Paso. Heriberto has worked for...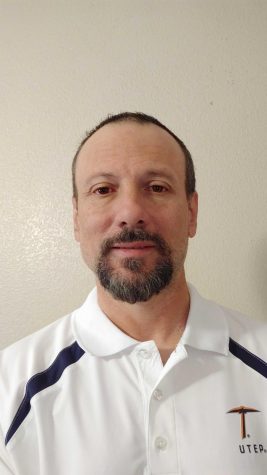 Michael Cuviello
Michael Cuviello is a multimedia journalism student at UTEP. He currently serves The Prospector at Sports Editor and reporter. During the summer 2020,...