Men's basketball looks to salvage its season at C-USA Tournament
The UTEP Miners (12-11, 8-8) coming off a strong showing on the road at Kansas get a chance to revitalize its disappointing basketball season in the Conference USA tournament starting tonight, March 10 in Frisco, Texas.
With its matchup against the East Division's fourth seed Florida Atlantic (FAU) Owls (12-9, 7-5), the Miners have a chance to show that the team is better than its record shows. Neither team faced each other during conference play this season due to cancellations brought by COVID-19 protocols.
FAU has a three-game winning streak over the Miners. Both teams have won four straight conference games.
The Owls have a very balanced team offensively and defensively, ranking in the conference's top four in both categories. FAU is the top rebounding and three-point shooting team in the. Overall the Owls are ranked third in field goal percentage and third in field goal defense in the conference.
"There's a lot of similarities between FAU and KU, to be honest," UTEP coach Rodney Terry said. "There's a lot of carryovers. They are a really good team. A lot of similarities with KU in terms of they have guys who can shoot from the perimeter. They have big wings who can play the four (power forward), they can drive the basketball."
While  FAU averages 71 points a game, the team does not have any particular go-to scorers, with four players averaging between 9 and 12 points a game.
Senior 6-7 forward Jailyn Ingram led the team in scoring for the third consecutive season with 12.5 points per game and leading the team in rebounding with 6.1 a game. Ingram is shooting a blistering 44% from the 3-point line on the season and has proven in previous seasons that he can be a top-level scorer, as evidenced by his 18 points per game average just two seasons ago.
Junior guard Michael Forrest averaged 12.1 points a game for the Owls this season while finishing fourth in a 3-point percentage in the conference with 38% from the arc. After starting the season, slow Forrest has scored in double digits nine out of the Owls' last ten games.
Manning, the middle 6-11 junior from Latvia Karlis Silins, has become a go-to player for the Owls down the stretch and went eight straight games scoring in double figures. Silins fouled out of five games last season, but this season has yet to foul out, although he has had seven games that he accumulated four fouls in. His time on the floor has been more effective from a scoring standpoint down the stretch.
The floor general for the Owls is sophomore guard Bryan Greenlee another outstanding 3-point shooter at 44% from the arc while averaging 9.9 points a game. Greenlee is a good defender for his size. FAU's best defender is 6-6 guard Kenan Blackshear who was sixth in the conference in steals with 1.6 while scoring 9.6 points a game.
For the Miners, it's all about its top two players Junior Souley Boum and senior Bryson Williams, scoring. Both players made third-team all-conference this season the only Miner players to average double figures scoring for the Miners. Against Kansas, much like many times this season, these two players were the only scoring threats for the Miners.
Sophomore Keonte Kennedy has emerged at times this season as a third scoring option but has been very inconsistent and has not scored more than 9 points in the last four games. During that stretch, Kennedy only shot 32% from the field and 21% from the 3-point line.
Coming off the bench, Efe Odigie could find himself a factor based on his strong play versus FAU last season when he scored 13 points in a close loss. On paper, FAU has had a more effective bench this season, with a multitude of players stepping up game after game.
The Owls have a significant advantage in rebounding with over 40 rebounds a game compared to  UTEP's 34.  Williams is by far the best rebounder on either team for the Miners but the key will be if Kennedy can contribute substantially on the boards. At times this season, Kennedy has been a heavy contributor snatching down rebound but he has been inconsistent.
Both teams rely heavily on the 3-point shot but FAU is the best team in the conference shooting 37% from this range, while UTEP has been middling at best, shooting 33%. From the field, FAU shoots 46% while UTEP shoots 42%.
The game will come down to ball movement and patience, taking good shots for each team. UTEP has played well in all aspects of the game outside of a poor shot percentage, living and dying by its streaky shooting. Based on the Miners' lack of consistency with its shot selection and being able to hit from outside, the Owls could be a bad matchup for UTEP but this has been an issue all season.
"When we play with energy, activity and communication, we're as good as any defensive team in the country," Terry said. "Those are the ingredients you have to have come conference tournament time. You've got to go down and your defense has to travel, you've got to play extremely hard on that end of the floor, you continue to take care of the basketball like we have."
Whichever team wins this matchup moves on to the conference quarterfinals against top seed Louisiana Tech (20-6, 12-4)
UTEP has a chance to prove the skeptics wrong with its recent winning momentum and a strong showing against perennial power Kansas by going far in the C-USA Tournament.
The Miners tipoff 7:30 p.m tonight; the game will be televised on ESPN+ and broadcast on 600 AM ESPN Paso.
Michael Cuviello may be reached at [email protected]
About the Contributor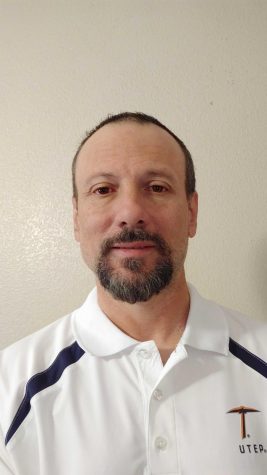 Michael Cuviello
Michael Cuviello is a multimedia journalism student at UTEP. He currently serves The Prospector at Sports Editor and reporter. During the summer 2020,...