UTEP shuts down campus network following 'malicious intrusion'
UTEP's campus network has been experiencing delays following a 'malicious intrusion' Friday, March 5, which forced the university to turn off all its systems.
UTEP officials took to Twitter to announce the unauthorized intrusion on its on-campus network, causing the university to temporarily shut down all Internet Technology (IT) systems as a security precaution while the IT team thoroughly investigates each machine on campus.
"We have been checking diligently and we are not aware of any personal information that has been compromised," UTEP wrote in a Tweet March 7. "Of course, we will continue to look for this in the coming days."
Update: After detecting an unauthorized and potentially malicious intrusion in our on-campus network Friday morning, we immediately turned off all of our campus systems and have been working to test and bring each system back online after checking it thoroughly.

Thread below. pic.twitter.com/xhiCmxmfTO

— UTEP (@UTEP) March 8, 2021
As of March 8, UTEP faculty, staff and students have not had complete access to their usual modes of communication and day-to-day operational systems including email, phones and websites. This has resulted in some students and staff not being able to communicate with each other or submit papers and payments with a deadline.
Diana De la Cruz, a UTEP microbiology student, took to Instagram to express her concerns regarding midterm exams' scheduling dates.
"My TA wasn't flexible with our midterm that we did today," Del a Cruz wrote Monday. "Which is not fair because speaking for myself, I didn't have access to notes or PowerPoints to study for three days. Yet he expected us to be ready."
The university said it had been working to restore access to remote learning platforms during the weekend, which allowed some teachers and students to resume activities on Blackboard Monday morning by using specific links and instructions provided by UTEP via its social media accounts.
For students who are having difficulty accessing https://t.co/8rDcDIMohJ, here are two ways to log into Blackboard.

Option 1: Follow this url: https://t.co/lYeWUXrEoY

(1 of 2) pic.twitter.com/l0pbFtMAgS

— UTEP (@UTEP) March 8, 2021
However, due to these servers being overly saturated, not all faculty and staff have been able to access the learning device. People experiencing these issues can contact the Technology Support Help Desk's cloud-based account at [email protected]
"Faculty should work with students and adjust deadlines and coursework accordingly," UTEP posted on its Twitter account. "If you feel the accommodations they provide for any missed work and tests are not sufficient, we encourage you to reach out to the department chair."
If you feel that the accommodations they provide for any missed work and tests are not sufficient, we encourage you to reach out to the department chair.

— UTEP (@UTEP) March 8, 2021
On campus, access to WiFi at the library remains inaccessible, with a limited amount of hotspots available to UTEP Housing and Residence Life residents.
UTEP's COVID-19 walk-up testing sites remain closed, with vaccinations resuming as scheduled.
This is a developing story. Additional updates will be provided by the university as they become available.
About the Writers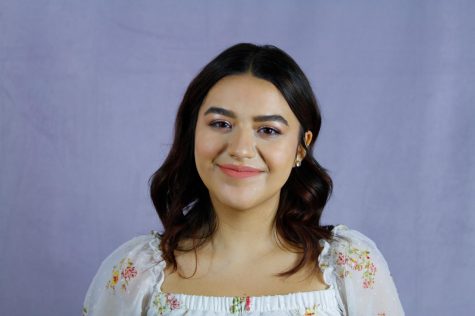 Anahy Diaz
Anahy Diaz, Editor-In-Chief, is a bilingual Multimedia Journalism and Political Science student at The University of Texas at El Paso. She has helped lead...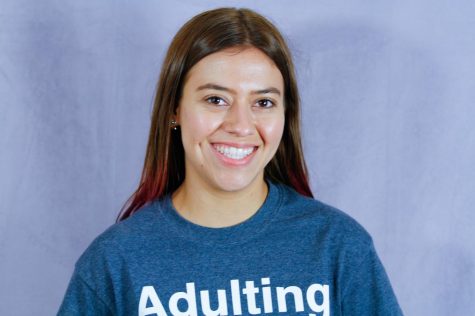 Maria Salette Ontiveros
Maria Salette Ontiveros is a Graduate Student in The University of Texas at El Paso mastering in Arts of Communication. She is the Audience Engagement...