Miners take on the challenge of the 17th ranked Jayhawks
UTEP vs Kansas Primer:
The UTEP Miners play on the road at the 17th ranked Kansas Jayhawks 6 p.m. to play the team's historic first game in school history in Lawrence, Kansas.
Only four times in history have the two teams crossed paths and the Miners hold a 3-1 lifetime record versus Kansas. The two teams last played in 2013 in the Bahamas, with Kansas winning a narrow 67- 63 victory. Kansas is also the last team that UTEP beat in an NCAA tournament game in 1996.
Kansas is the highest-profile team that UTEP has faced this season and the third Power Five teams the team has played this season. UTEP previously beat Arizona State in Dec. for their first Power Five-win since 2013. Overall, UTEp has two power five wins in the last 20 years. Arizona State was ranked in the preseason top 25 rankings but did not live up to expectations.
With the second-best conference record in the Big 12, Kansas has proved itself as an upper-tier team within the Big 12, while UTEP, at best, has been a middle-of-the-road team in Conference-USA. Kansas is coming off an impressive win over second-ranked Baylor 71-58. Defensively Kansas was stifling in that matchup as the Jayhawks held Baylor to a season-low point total.
UTEP has won four straight games and was very impressive defensively against Charlotte in two double-digit wins last weekend. Offensively the Miners were able to hit 10 of 20 3 pointers in the team's previous game.
Overall, both teams have scored just above 70 points a game. Kansas has held opponents to 66 points a game and UTEP has allowed 68 points.  Kansas has a more consistent shooting percentage at 44%, while UTEp shoots about 43%. The Jayhawks also shoot slightly better from the 3-point line at 34% compared to UTEP's 33%.
How the team's matchup:
Size: The whole starting five for Kansas is 6-5 or taller and is a very guard-heavy lineup. Overall the tallest players on Kansas are only 6-10, so it's not like the Jayhawks will tower over the Miners but when a team's smallest guy is 6-5, it does create matchup issues.
Starting Five- Kansas is one of the most balanced teams in the country and every starter averages over 10 points a game. UTEP is significantly dependent on junior Souley Boum and senior Bryson Williams to score. Where any other scoring comes from is on a game-to-game basis, although junior Keontay Kennedy has shown flashes, Both teams play its starters a lot of minutes, so staying out of foul trouble is a primary key for the Miners.  Kansas has one of the best defenders in the country in the lineup with senior Marcus Garret. Garret won the Naismith award for best defender in the country last season and can shut down top scorers as well as be a field general on the floor for the Jayhawks.
Bench Depth:
While neither team uses their bench a lot, the Jayhawks have seen added production from one of the top freshman prospects in the country, Brice Thompson. At 6-5, Thompson is another athletic guard that can be thrown at the Miners. For the Miners junior guard, Christian Agnew has become a sparkplug off the bench that has been much needed in recent weeks. Junior Efe Odijie finally got to play after being out for a month in the concussion protocol and made his impact known with a solid weekend, playing his most minutes this season. Agnew will probably get more run against Kansas due to the guard-heavy nature of the team's offense.
Keys to Victory
It's just doing what you do best, spread the ball around, hit open shots, and play good defense for Kansas. UTEP will have to get better ball movement and look for free shots. If UTEP can hit 45% of its shots and stay out of foul trouble, Kansas could have a much harder night than imagined. UTEP has played up or down to its opponent's level the past two seasons but when motivated defensively, the Miners have given some good teams issues. Above all else, the Miners cannot get into foul trouble and especially not have Williams have to sit significant minutes due to that issue. The Miners will also have to look for other players to score because it's just the Williams Boum show; the Jayhawks will have a much more comfortable night defensively.
Prediction:
Although. UTEP has the talent in the starting lineup to give Kansas a game; the chemistry overall does not seem to be where it should be at this point in the season. I see UTEP fading lade in-game due to those factors and losing 78-63.
The game is being televised on ESPN+ and broadcast on ESPN Radio AM 600.
Michael Cuviello may be reached at [email protected]
About the Writer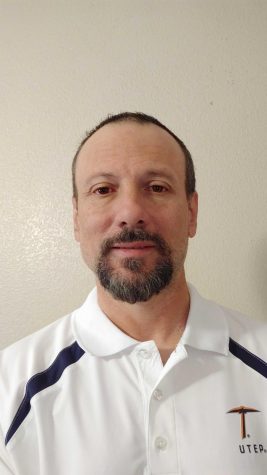 Michael Cuviello
Michael Cuviello is a multimedia journalism student at UTEP. He currently serves The Prospector at Sports Editor and reporter. During the summer 2020,...