Must-see films for Black History Month
In the midst of Black History Month, it is an excellent time to reflect on Black filmmakers' contributions to cinema. Since the beginning of the film era, Black filmmakers have given their unique perspective in films despite the limited opportunities in the industry.  
The Academy Awards have never honored a Black filmmaker with the best director award since its creation in 1929. It took 62 years before a Black director was nominated for the award. Up to today, the Oscars have nominated six Black directors for its award. The Academy has awarded the best picture award to a film from a Black director twice. 
Below are 11 films I recommend to appreciate the filmmakers' craft and diligence and give them the recognition they deserve. These 11 films are not a definitive list of the best by Black filmmakers and is not meant to diminish films that are not mentioned. 
12 Years a Slave (2013) directed by Steve McQueen 
This 2013 biographical drama was the first film to win an Academy Award for Best Picture that a Black filmmaker made. British-born Steve McQueen, brought his adaptation of Solomon Northrup's memoir about a free Black man kidnapped and sold into slavery to the screen with an unflinching view into the horrors of the colonial slave trade. Great performances from Chiwetel Ejiofor as the title character and Lupita Nyong'o are real highlights of the film. 
Boyz in the Hood (1991) directed by John Singleton 
John Singleton was the first Black filmmaker nominated for best director in 1991 for this coming-of-age drama that starred Cuba Gooding Jr., Larry Fishburne and Ice Cube in his film debut. The story of a young man sent to live with his father in South Central Los Angeles is a well-acted depiction of the African American experience. It has a level of authenticity that adds  power and nuance to its storytelling, making it rise above what could have been a basic exploitation piece with a lesser filmmaker. A compelling and influential film that was also nominated for Best Screenplay. 
Moonlight (2016) directed by Barry Jenkins 
In one of the biggest Oscar upsets of all time, this Barry Jenkins drama became the second film by a Black director to win an Academy Award for Best Picture. Even in winning, it became a part of one of the strangest moments in Oscar history when the presenters named the wrong film after being given the incorrect envelope. This story is about a young man who grapples with his sexuality and identity growing up in Miami projects. Depicting its character in three stages of developing manhood, the film is groundbreaking for its rarely shown story of a Black LGBTQ character's journey. Mahershala Ali won a Best Supporting Actor award for his unforgettable portrayal of a father figure to the main character. 
Selma (2014) directed by Ava DuVernay 
As rare as it is for a black director to get any award recognition for their films, Ava DuVernay sits alone as the only woman of color to have their movie nominated for a Best Picture award. There has been no Black woman ever nominated for Best Director. However, it's entirely possible that the 2021 Awards may finally break that glass ceiling with some strong contenders. Selma is a powerful retelling of the civil rights march from Selma to Montgomery, Alabama, led by Martin Luther King and other activists to secure voting rights for Black people in the state. Only one year removed from the 1964 Voting Rights Act, states like Alabama were still ignoring the federal government and doing everything they could to deny people of color the right to vote. While MLK is a significant part of the story, the film gives a broader perspective that the movement was not just about a few individuals as it reenacts these iconic events.  
BlackkKlansman (2018) directed by Spike Lee 
Based on the 2014 memoir by Austin High School Graduate, Ron Stallworth, about his experience as the first Black Colorado Springs police officer. While assigned to the intelligence section of the department, Stallworth then is able to infiltrate the Ku Klux Klan and expose its great reach. The film stars John David Washington as the protagonist and Adam Driver as his partner. Lee's work serves as an exploration into the hateful mindset of white supremacy and makes it relevant to recent events in our country. Humorous and harrowing at times, this piece of cinema makes a strong statement about the divide that still continues in many ways as people exploit the ideas of racist ideology as some form of patriotism. Nominated for both best picture and best director, the film did win Lee his first in competition Oscar for best-adapted screenplay.  
Precious (2009) directed by Lee Daniels 
Gabourey Sidibe makes her film debut in this story of an abused, illiterate African American 16-year-old. She survives multiple rapes from her father that culminate in her being pregnant twice and endures constant degradation from her mom as she grows up in Harlem, New York. Much of the film is a tough watch and Mo'Nique gives a riveting performance as her hateful mother. It is a story of nature versus nurture that is unabashed in its graphic depiction of events. While far from a feel-good story, Precious is about overcoming and surviving the horrors that life can throw at you, which in itself, can be a victory. 
Get Out (2017) directed by Jordan Peele 
In Peele's debut about a young Black man meeting his white girlfriend's family for the first time, he masterfully subverts genre tropes with surprising social commentary and suspense. Horror films have long carried racial stereotypes and baggage; especially the mythology conveyed that the few Black characters usually disappear from the story relatively quickly. "Get Out" serves to give uneasiness that a person of color may still feel even when all appears to be quite normal as racism is masked within everyday environments. Horror and Sci-Fi are spliced into a perfect mashup with racism cast as the real villain. The film was nominated for Best Director, Best Picture, and Best Original Screenplay, of which Peele was the first Black recipient of the award in history. 
If Beale Street Could Talk (2018) directed by Barry Jenkins 
Jenkins's second film on the list was nominated for best screenplay for his adaptation of the acclaimed James Baldwin Novel. It stands as the only English language film of a fictional work by the literary giant. Beale Street's plot deals with a wrongly charged Black man and his girlfriend's efforts to help him.  The plot involves two lovers that are torn apart when Fonny is arrested for a crime he did not commit, Tish, his girlfriend and her family fight to clear his name. The film is gorgeously shot and captures its characters' essence as it judiciously develops them throughout the movie into a full exploration of the black experience. It is a profound love story on the African American experience in overcoming the oppressive justice system. There is nuanced poetry in how the film portrays the events at hand, with stellar performances from all involved. Regina King is a standout as Tish's mother fighting the oppressive justice system that only wants to clear a case. 
Malcolm X (1992) directed by Spike Lee 
A list such as this could be almost solely populated with Lee films. "Do the Right Thing" is a seminal film and may be Lee's best work as regarded by many. I would tend to agree and see it as one of the best movies ever made by any director regardless of color. For this list, though, I include Malcolm X for its portrayal of the civil rights leader and bringing to life one of the most iconic novels on the African American experience, "The Autobiography of Malcolm X." Lee's film is an ambitious undertaking of this novel. Originally a white director was in place to make the film, but public outcry and script problems had Norman Jewison step away from the project. Once named new director, Lee made substantial changes to the screenplay. Denzel Washington in the title role gives one of his best performances with a complex portrayal of the ever-evolving figure. Washington was nominated for Best Actor but did not win. 
Mangrove (2020) directed by Steve McQueen 
McQueen makes my list a second time for his film about the 1971 trial of the Mangrove Nine. It is a story about a West Indian restaurant owner in the Notting Hill district of West London, England, that is entangled in racist discrimination from the local police continually harassing the community. Initially, the owner resists efforts to get involved politically but realizes that he is involved no matter if he chooses to be. The movie's depiction of the initial contrast in how the new and the older generations perceive to deal with the transgressions is on full fascinating display. From bystander to protest to the courtroom, the film is a well-told testament of the communal bonds that bind a community. 
One Night in Miami (2020) directed by Regina King 
In the Academy Awards history, there has never been a woman of color nominated for Best Director and only five women have been nominated ever. Katheryn Bigelow is the lone woman director to win the prestigious award for the Hurt Locker. In her directing debut, King is poised as a favorite to become the first nominated Black female director. One Night in Miami is a fictional account of a meeting between Muhamad Ali, Malcolm X, Sam Cooke and Jim Brown in a hotel room in Miami. Adapted from a play, the film is a compelling conversation from the four very famous icons' perspective as they talk about their accomplishments and aspirations at a pivotal time in the civil rights era. The discussions about each one's place in the dynamic and how they view each other are fascinating cinema. All four actors that portray the legendary subjects do an excellent job of adding dimension to these characters. 
All of the directors mentioned have filmography that are well worth exploring. Many other movies come from Black creators that share a greater perspective on the Black experience that should be sought and enjoyed by all.
Every year, American presidents endorse a specific theme for Black History Month. This year, the theme is "Black Family: Representation, Identity and Diversity," which aims at exploring the African diaspora and spread of Black families in the United States. These films add to the theme and set a standard for a continued conversation in the world.  
Michael Cuviello may be reached at [email protected] 
About the Contributor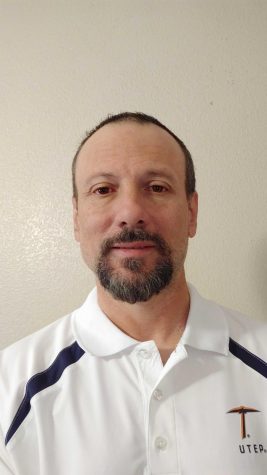 Michael Cuviello,
Michael Cuviello is a multimedia journalism student at UTEP. He currently serves The Prospector at Sports Editor and reporter. During the summer 2020,...