Worldwide poetry series selects UTEP professors as guest editors
Two UTEP creative writing professors have been selected by The American Academy of Poets (AAP)  as guest editors for the 2021 Poem-A-Day series. 
Rosa Alcalá and Sasha Pimentel will curate poetry for their respective months. Poem-a-Day is a daily digital poetry series launched in 2006 by the AAP that delivers new and unpublished poetry directly to users via the web, social media, or email subscription. Each month, a designated editor curates a selection of poems to be featured on the weekdays, with some poems featuring exclusive commentary by the poets. 
Rosa Alcalá, is a professor of creative writing and will curate poetry for the month of September. She was born in Paterson, New Jersey, to immigrant parents and received her PhD in English from SUNY Buffalo in 2004. Alcalá is a distinguished poet and translator and the recipient of a National Endowment for the Arts (NEA) Translation Fellowship. 
Alcalá's work as a translator, underlines the work and experiences of contemporary Latin American women poets in the United States. She has been featured in numerous anthologies and is the author of three books, including her 2017 effort entitled "My OTHER TONGUE." 
Alcalá's poems have been translated into multiple languages and she's performed readings and workshops both in the U.S. and in Latin America. In 2018, she edited and co-translated "Cecilia Vicuña: New & Selected Poems." She was recently featured in "The Best American Poetry 2019," a cornerstone publication in the poetry world. 
According to an interview conducted with UTEP's University Communications, Alcalá explained that her poetry selections for Poem-a-Day will be comprised of poets that she admires or believes deserve recognition. 
"All in all, the process can take months, from the thinking to the asking to the selection," Alcalá said in a news release. She hopes to include translated poems as well, and recognized the honor of her position and the support she has received from the AAP as a prestigious organization. 
Sasha Pimentel, Ph.D., was born in Manila, Philippines, and raised between the U.S. and Saudi Arabia. She is an Associate Professor in the bilingual Department of Creative Writing at UTEP and will curate the poetry selection for the month of March. 
Pimentel is also faculty in UTEP's Chicano Studies Program and was the Picador Guest Professor in Literature at Institut für Amerikanistik at Universität Leipzig in Germany for the 2018 – 2019 period. Her instruction and research explore the intricacies and poetics of identity and societal issues, including immigration, ethnicity, and gender.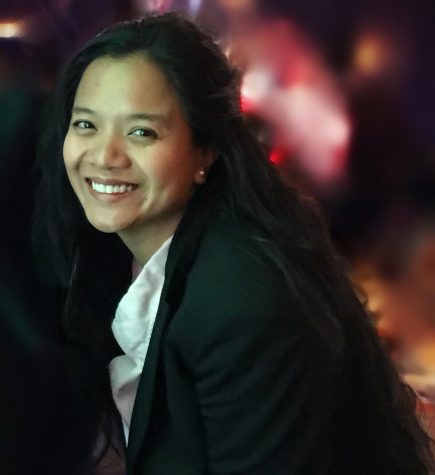 Pimentel has been awarded by the National Poetry Series and won the American Book Award for her poetry collections "For Want of Water" in 2017 and "Insides She Swallowed" in 2011. Her work has been featured in The New York Times Sunday Paper and The American Poetry Review, and she is the recipient of the Outstanding Teaching Award by the UT System's Board of Regents. 
"For Poem-a-Day, I really tried to bring in not just a lot of people of color, but people of color with trans-national identities and points of view," Pimentel said.  
She hopes that her curation will help to expand the reader's conception of "American" poetry by incorporating the voices and experiences of individuals that harness their international identities and consciousness in their art.  
"Multiple things can exist in us at once, and I wanted to bring in writers who know that fluidity and multiplicity of existence beyond how we are often made more linear, or singular, or small," Pimentel said. 
Pimentel also described the influence of Alcalá's work as a transnational writer, showing her ability to encompass the vast scope of identity and existence while writing in a relatable and intimate form. 
 Both Pimentel and Alcalá have expressed their honor at having been selected by the academy to be representative of the influence that UTEP's Creative Writing Department has in the world of contemporary poetry. Poetry from Poem-A-Day can be found here. 
 Julian Herrera may be reached at [email protected]
About the Contributor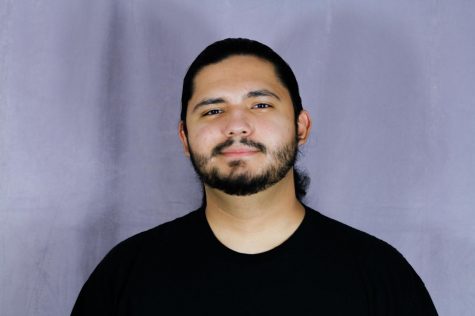 Julian Herrera











Julian A. Herrera is a senior majoring in Digital Media Production at The University of Texas at El Paso. He is proudly working as...