UTEP cancels indoor 2021 track and field season
On Jan.13, Jim Senter, the UTEP Director of Athletics, announced the Miners' indoor track and field would not compete in 2021.  
The last time the men's team and the women's team competed was at the C-USA indoor track and field championships in Birmingham, Alabama, on Feb. 22–23, 2020. Soon after, seven major competitions were canceled due to the COVID-19 pandemic.  
Last years' canceled competitions were the NCAA (March 13-14), Texas Relays (March 25-28), UTEP Springtime (April 3-4), Bryan Clay Invitational (Apr 15-17), Mt. Sac Relays (Apr 16-18), Desert Heat Classic (May 2), and the C-USA Outdoor T&F Championships (May 14-17). 
"We have seen an erosion in the number of indoor meets being held across the nation," Senter said. "As a result of the declining opportunities to compete, we have decided it is in our best interest to focus on preparing for the outdoor season." 
UTEP Track and Field Head Coach, Mika Laaksonen agreed with the team's decision.  
 "Our team is fully supportive of this decision, and we look forward to competing outdoors very soon," Laaksonen said. 
According to the UTEP Athletics website, the Miners are slated to begin their outdoor campaign on March 19 at the Willie Williams Classic in Tucson, Arizona.  
Heriberto Perez may be reached at [email protected]; @heriperezlara on Twitter.  
About the Writer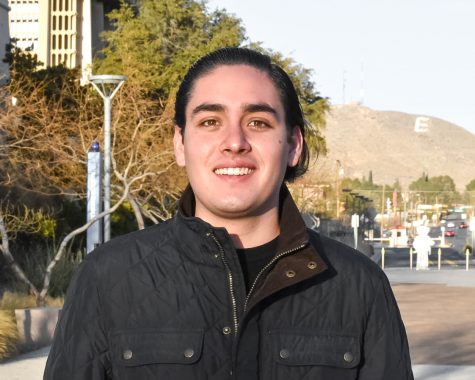 Heriberto Perez
Heriberto Pérez is a senior majoring in multimedia journalism and minoring in marketing at The University of Texas at El Paso. Heriberto has worked for...