'It's just really hard': Small businesses in El Paso brace for the worst
Yesenia Vega, owner of Scenic's Bar N Kitchen, said she shed tears and called her father El Paso County shut down all nonessential businesses in the spring.
"There's a lot of money that goes into a restaurant. From trying to get people into the door, to marinating the food and employees, and I had no idea what I was going to do," Vega said. "I remember crying that night that I let everybody go and it was just me here and it's just really hard because I am the sole owner and I had to figure out a strategy to keep money coming in."
Vega's testimony is just one of many from people who own a small business in the Sun City, now known as a COVID-19 hot spot. The spring was tough, but El Paso's COVID-19 crisis has some business owners bracing for the worst, not just for themselves, but for their own families.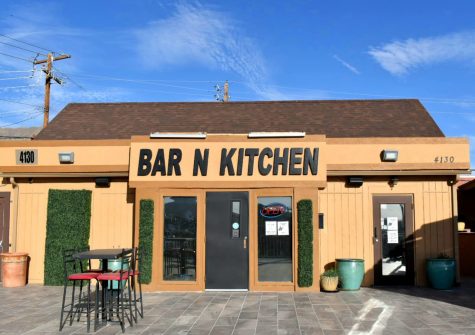 "I was trying to find more options to work at other places for more money for my household," Ulises Rodriguez, manager and co-owner of Sand Dust Coffee, said. Rodriguez's coffee shop offers unique specialty coffee beans and is family owned. It has ventured into takeout options to facilitate revenue in the company such as Uber Eats and Favor.
Several restaurants and business have had to permanently closed their doors due to a loss in revenue attributed to closures caused by COVID-19 restrictions.
Adapting to the restrictions set in place in order to keep business's afloat is what many local businesses must do.
"I had to figure out just like every other restaurant here in El Paso a strategy of how to keep money coming in." Vega said. "I haven't been in quarantine I was in quarantine here,"
In Vega's case, she was fortunate to have received assistance from her boyfriend and newly hired bartenders to help her business navigate through the pandemic, working 12 hours a day herself to keep the business going.
El Paso County Judge Richard Samaniego ordered a two-week shutdown of all non-essential services Oct. 29 which was met with opposition from El Paso Mayor Dee Margo and the Texas Attorney General.
Texas' 34th District Court Judge William Moody ruled that Samaniego's ruling will remain place and local law enforcement will enforce the shutdown. The Attorney General for the State of Texas Ken Paxton and a collation of businesses have filed their notice of appeal according to city attorney Karla Nieman, the El Paso Times reported.
A daily 10 p.m. to 5 a.m. curfew was also ordered by Samaniego to be in effect for two weeks on Oct. 25 in an effort to slow the COVID-19 crisis in El Paso, The Prospector reported.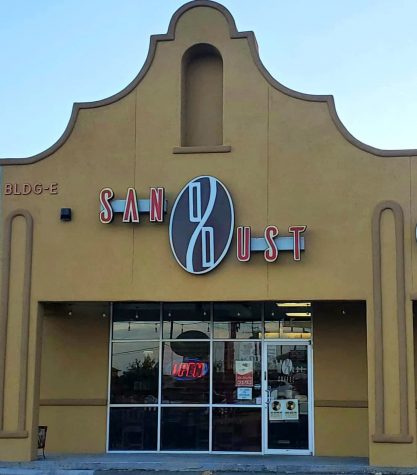 "I feel like if there's going to be a shut down it needs to be done right and I am feeling like they are shutting down some businesses but not others," Hive Java Lounge co-owner Zoraida Dobard said. "You have stores open like Hobby Lobby and I love Hobby Lobby, but yet little businesses have to close."
Dobard's local East El Paso coffee shop location opened in 2017 and is located right next door to Glitch Gaming Center which is co-owned by her husband Nick Dobard. The coffee shop and the gaming center essentially complement each other. While Glitch has struggled due to COVID-19 restrictions, the Hive Jiva Lounge has managed to maintain a steady stream of revenue that's been keeping it alive.
"Glitch has been impacted and we haven't had much going on here, so we are a little bit worried about Glitch," Zoraida Dobrard said. "We had a lot of events planned prior to COVID-19 and this year would've been a really big year for Glitch."
Precautionary measures were taken by one local business prior to the March. 17 shutdown order in the beginning stages of COVID-19 which was met with chagrin by customers. Joe Vinny & Bronsons Bohemian Café owner Christina Estrada implemented several safety measures such as switching from silverware to disposable utensils within her café prior to the citywide shutdown.
"Once the shutdown came in full fledge, I voluntary decided to shut down for a month because we are a small business," Estrada said. "Once we came back, we did just delivery and takeout which was a challenge. Immediately, we saw at least a 50 percent drop in revenue, so it was all about adapting."
Keeping employees healthy throughout a pandemic is a challenge for these local businesses because COVID-19 is a silent menace and it can strike at any moment, putting workers and their families at risk. A low count of staff members can harm a business' daily operations.
"My staff has been very good about letting me know if they are not feeling well and we have had to make adjustments like a lot of businesses where employees are getting sick and you don't want to risk it. Thank goodness all of them have come out negative," Dobard said "I am very grateful that I have awesome employees and they're very patient and considerate."
Moving forward through the pandemic amid restrictions and the COVID-19 crisis here in El Paso is a tough path but taking matters one day at a time and one issue at a time local businesses can rise from the rubble of this pandemic.
"I find that if you make the decisions that are the right decisions for the community and your staff, things will work out and I understand that times are hard, but you have to stay strong and provide integrity for yourself and your business," Estrada said.
Isaiah Ramirez may be reached at [email protected]; @_IsaiahRamirez1 on Twitter.