KTEP celebrates 70 years on the air
KTEP 88.5 FM celebrated 70 years of providing news and music to the border region. The channel that began broadcasting educational instruction for the El Paso School District, now broadcasts jazz and classical music 24 hours a day, while hosting news and talk shows like NPR Morning edition, Texas Standard, All Things Considered and local programming. 
"We have a long history here in El Paso, KTEP was one of the first, if not the first FM station in the state of Texas," said John Carrillo, interim general manager of KTEP.The story began in the 1940s, when KTEP, at the time named WTCM radio for Texas College of Mines, received call letters and began to grow alongside the university. . In 1949, the station grew from 10 watts to 100,000 watts. The antenna and transmitter were relocated to the KDBC station in the Franklin Mountains, expanding its reach to about 100 miles. The station is not only intertwined in UTEP history, but Carrillo's too. It kickstarted his career in mass media. 
As a UTEP student in the 1970's, Carrillo majored in mass communication, which allowed students to take a course that involved working with the radio station for hands–on experience. 
"I took that class for one semester and the next semester; I was working at a commercial radio station for seven or eight years. After that, I became a recording engineer, eventually working my way up to working at NPR in Washington, D.C.," Carrillo said. "One of the highlights of my tenure there at NPR was received a prestigious Peabody Award for my work with Wynton Marsalis. I can attribute that to the experience I got all those years here." 
Carrillo believes one cannot be a great broadcaster by only reading from a book. The station continues to prepare students for their future careers by training them and hiring part-time employees. 
In February, KTEP welcomed Emmy-award winning journalist Angela Korchega as news director. Kocherga previously served as the Mexico bureau chief for The Dallas Morning News. 
"The opportunity for the radio station to have a person like that doing local news is fantastic," said Carrillo."In addition to that, for young people to have that real-world experience to work side-by-side by someone like her (Kocherga), with her credentials, her experience is again one of those opportunities that you won't be able to get out from a book."  
Nearly four years ago, KTEP started Ted Radio Hour, TED talks adapted for radio. According to Carrillo, the segment helps the station reach a younger audience and instill the importance of donating to local radio. It's not only to keep the station running, but keepa small piece of radio broadcasting history alive since at one point, it was the only way to get news. 
"Granted, we receive some funds from the corporation for Public Broadcasting, but we also depend a lot on our listeners to donate to the radio station," Carrillo said. "For KTEP, what we want to do is to continue to provide the news service out there and continue to provide music services that you can't find on commercial stations"  
As the station celebrates years of broadcasting and training students, it looks forward to a bright future. When asked about how he feels being a part of such an integral piece of history, Carrillo chuckled.  
"That opportunity is what launched my career," Carillo said. "Here I am back at KTEP, I ended up where I started. I came full circle."  
Exodis Ward may be reached at [email protected]; @alexodislee on Twitter.  
About the Writer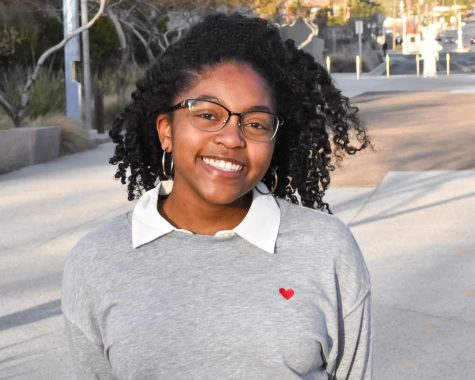 Exodis Ward
Exodis Ward is a Multimedia Journalism major, English Rhetoric minor at the University of Texas at El Paso. She is Entertainment editor at The Prospector,...