In Review: Animal Crossing soothes my mid-semester anxiety, pandemic apprehension
As the semester chugs along, I've been looking for new ways to wind down before bed. I'm a huge fan of reading, but lately I've been reaching for my switch to play Animal Crossing: New Horizons. It's easy to see why; between the calming music, enthusiastic characters and flexible to-do lists, its relaxing to forget the impending doom on Blackboard. Here's why Animal Crossing is the perfect game to wind down with: 
There's no pandemic 
Life has surrounded the pandemic for so long that when I watch television, I find myself thinking, "Where is their mask?" or "Why are they so close to each other?" Now, don't get me wrong; this pandemic IS a big deal. Between the upcoming election, the sharp increase in Covid cases in El Paso, classwork and actual work, it's been exhausting. It's literally depressing news all-day, every day. I've worked so hard to avoid being morbid. It's exhausting. At the end of the day, it's nice to forget how bleak things are. Even if it's for a short matter of time. In fact, the Centers for Disease control recommends taking breaks from watching the news to preserve mental health. With that in mind, I encourage other students to find something to distract themselves from the news outside.  
Connecting with others 
The CDC recommends people maintain healthy relationships and build a strong support system to get through traumatic times, such as a pandemic. With city-wide orders set to stay away from others, it can be hard. Calling, texting and Zoom calls have exploded in popularity but, meet-ups in Animal Crossing are fun too. It's not quite the same as visiting friends and family but it's still fun. With Halloween coming up and restrictions set, it can be a fun substitute for traditional trick or-treating. Even if we can't mingle in real life, we can mingle in a game which is almost half as cool. 
The tasks are fulfilling 
Do you know how fulfilling it is to watch an island come together? II choose where to put my shops and houses. Also, doing the little "chores" for the day are calming: Fishing, gardening, picking fruits and selling goods is a good way to calm the mind. Also, the customization aspect of the game is easy to get lost in. The CDC recommends spending time on activities you enjoy to protect your psyche, so I spend a lot of time customizing my island. Most recently, I spent the evening beautifying my orchid and flower garden. It was relaxing.  
Time exists, but not really
In a world full of deadlines and impending doom, it's nice to have a space where there's literally no expectations. Tom Nook will ask you to do certain tasks, but there's no timeline for them. Recently, I needed to create furniture for the three new villagers that were arriving. I could've taken all week but I ended up making the pieces in the evening. I absolutely love that there's no rush to do anything. I love being in control of when things get done and how quickly they get done.  
I've found ways to help channel my stress and I hope other students find ways to relax too. Taking care of your mental and physical health is always crucial, but even more so now. If you can afford it, take some time for yourself: Read a book, play a game, or stare at a wall. Further information and resources for handling pandemic stress can be found here. I'm wishing everyone a successful semester and a smooth rest of the year.  
Exodis Ward may be reached at [email protected]; @alexodislee on Twitter. 
About the Writer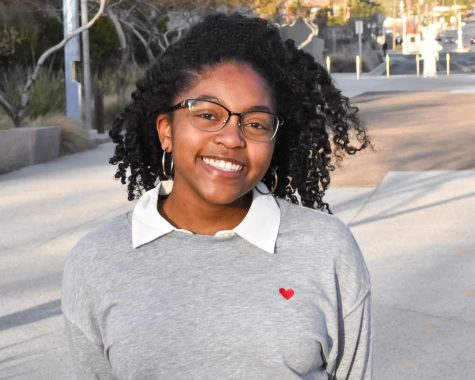 Exodis Ward
Exodis Ward is a Multimedia Journalism major, English Rhetoric minor at the University of Texas at El Paso. She is Entertainment editor at The Prospector,...