Books, shows and music to binge during a pandemic
The adjustment period for quarantine was rough for many of us. We went on Spring Break last semester and never returned to in-person lectures. Nothing could've prepared us for the way this year would go. As we prepare for our potential second lockdown, I thought about how I managed to stay sane the first time.Here's what I read, watched and played during lockdown. 
Reading 
"Sharp Objects" by Gillian Flynn 
Back from a brief stay in the psych ward, journalist Camille Preaker returns to her small hometown to get the story of two young girls who were murdered. For years, Camille has avoided speaking to her hypochondriac mother and her seemingly perfect half-sister. Back in her Victorian-style mansion, Camille finds herself relating to the victims. Camille must deal with the psychological puzzle of her past to get the story.  
This one threw me for a loop. Not only did it grab me from the beginning, it kept me hooked. The book is loaded with memorable characters and dark twists. Even when you think you understand something, there's even more layers to it. I was sure I knew how the book would end and in the last five pages, I was pleasantly surprised. I will recommend this book to fans of mysteries.  
"The Glass Castle" by Jeannette Walls 
"The Glass Castle" is a memoir of Jeanette Walls' vibrant childhood. When he was sober, Jeanette's father was an intelligent, charismatic man. Her mother was an equally vibrant artist, who didn't want to be a mother. The book centers around the Walls children, who raised themselves and took care of one another.  
A two-year-old Jeanette Walls stands on a stool, boiling weenies. She sets on fire soon after. The shock value and questions I had are what lead me to read the book. Itquickly became one of my favorites to reread. The resilience of the children is remarkable; Despite their flighty parents, they all grew up to be successful people. I have a few memoirs I enjoy reading and this one is worth picking up over and over. 
"In the Woods" by Tana French 
Three children leave their tiny neighborhood in Dublin to play in the forest. When the children don't return, the police search begins. One of the three children is found with his shoes soaked in blood and his memory of what happened, gone. The book follows the boy as an adult. He's a detective investigating the murder in a young girl in those same woods. As he uncovers the mystery, he uncovers his past as well. 
I'm currently reading this one. It's gripping, dark and intriguing. Though I haven't finished the book yet, I'm curious about the author's use of symbolism. 
Watched: 
Twitch app 
Twitch is an app where people can livestream anything. I'd always known about it, but never felt the need to download it. I never really have free time to watch anything other than a couple of YouTube videos before bed. With this newfound free time, I watched gamers stream, create music or just chat. Not only did I discover some talented streamers, it was cool to connect to others. 
Netflix 
With all the negativity on the news, I think it's fair to say we all could use some laughs. Netflix's Community and Unbreakable Kimmy Schmidt are great shows for laughs. When I want to watch something dramatic, I watch Grey's Anatomy. Grey's Anatomy has 16 seasons, so I'll never run out of episodes to watch. Ozark's is another favorite of mine. The storyline is ridiculously good, and I've re–watched it twice.  
Hulu 
Killing Eve follows Eve Polastri a British intelligence investigator in charge of profiling the killer responsible for a series of mysterious murders in Europe. The more Eve discovers, the more she and the assassin become intertwined. This show is crazy, absolutely insane. The show teeters dark and can tilt toward comedic in a millisecond. Sometimes, you'll find yourself laughing as the dark stuff happens, it's remarkable. Jodie Comer and Sandra Oh are complete stars.  
Played 
"The Last of Us: Part 2" 
I know mentioning this game in this list is going to leave a sour taste in some people's mouths, but this game dropped in June and I've spent an ungodly amount of time on it. Say what you want about the story, but you can't deny the combat is fun. The new mechanics make combat more engaging and the encounters exciting. The locations are gorgeous and lush. Personally, I enjoy the new customization elements they added. Playing the game with the least number of materials available adds a new layer to the game. The game seems to shine in that aspect. 
"The Sims 4" 
The Sims is game is the type of game that you binge play for six months and don't look at again for the other six months. I'm not a huge fan of playing with actual sims unless I'm ruining lives, but over quarantine, I found myself spending hours building houses. The variety of tools allows for any type of style of home to be built: Modern, Cottage, Mediterranean. Lately, I've been on a tiny home kick. I absolutely love to stuff as much furniture as I can into the smallest amount of space. It's easy to lose track of time on this one. 
"Minecraft"  
Minecraft was a wonderful way to connect when we couldn't leave our homes. I spent a lot of time with my nieces and nephews in this game. My favorite part of this game is that there's no "proper" way to play. Some players like to build. Some like to explore and fight to survive. Other players can make it their goal fight the Enderdragon and find treasure. I appreciate the openness of the game and the relaxing soundtracks. This one will eat up your time too. 
Although I'm in the middle of the semester and I won't have time for games, maybe this list can provide time-wasting ideas for when the semester is over, and students find themselves with loads of free time.  
Exodis Ward may be reached at [email protected]; @alexodislee on Twitter.
About the Writer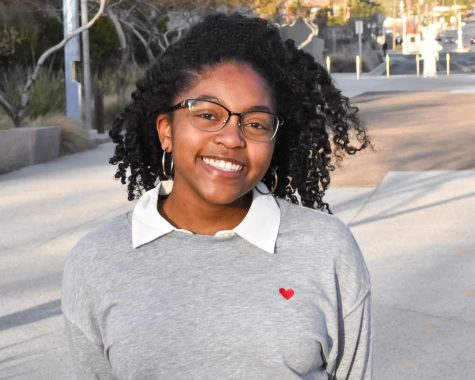 Exodis Ward
Exodis Ward is a Multimedia Journalism major, English Rhetoric minor at the University of Texas at El Paso. She is Entertainment editor at The Prospector,...