El Paso County begins shutdown of nonessential services for two weeks
El Paso County Judge Richard Samaniego has ordered a two-week shutdown of all nonessential services in El Paso County which goes into effect at midnight.  
Samaniego made the shutdown announcement at a virtual news conference 5 p.m. Thursday. The announcement comes on the same day El Paso set a record for the highest active cases recorded with 14, 359 and 934 hospitalizations, and 245 patients in the Intensive Care Unit. 
Hospitals are at capacity according to Samaniego and in turn causes a strain on medical facilities in caring for non COVID related patients. 
Texas Gov. Greg Abbott has the ability to challenge the shutdown order issued by Samaniego.
" We are not going against anything that the Governor has not ordered before so this is not going against it," Samaenigo said.  
 Businesses that were named as non essential within the conference included tattoo parlors, hair salons, nail salons, gyms, massage business, and in-person dining.  
Grocery stores as well as polling sites will remain open amid the shutdown.  
Samaniego's orders come four days after he issued a daily curfew in El Paso County which is in effect from 10 p.m. through 5 a.m. for the next two weeks
El Paso County currently has the highest  daily case average in the last seven days with an average of 1,237 cases per day according to a New York Times Tracker 
"This is about looking at the numbers and acting upon that," Samaniego said. "I believe wholeheartedly that these are the right steps we need to take."
About the Writer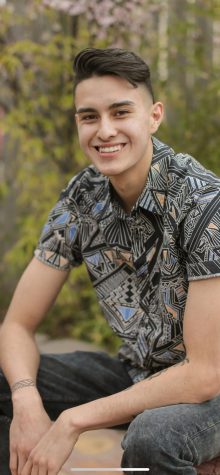 Isaiah Ramirez,
Isaiah Ramirez is a senior multimedia journalism major at the University of Texas at El Paso. Isaiah has worked for the university's paper The Prospector...