UTEP cross country runs its second event of the year at the OSU Invitational
The UTEP cross country team had its second meet of the shortened season at the 2020 OSU invitational hosted in Stillwater, Oklahoma, at the OSU Cross Country Course. The last time UTEP competed was at the Cowboy Jamboree two weeks ago at the same facility. UTEP junior Karoline Daland registered her top-career time in the women's 6K. 
For the men's side, sophomore Titus Cheruiyot was the top Miner of the competition recording a 24:53 and placing 33rd out of the total 95 competitors at the OSU Invitational. Junior Rodgers Korir finished 27th with a time of 24:55. Sophomore Kenneth Talavera ended up 69th with 26:18.3 and junior Boaz Ronoh finished 76th with a time of 26:52. Junior Michael Sims finished at 27:16, senior Cornelius Kapel with 28:12 and UTEP's newcomer junior Yusuf Mohamud 28:37.  
Northern Arizona won the men's team title with 36 points, while UTEP finished in sixth with 185 points ahead of Oklahoma Christian (209) and Oklahoma (230). 
BYU won the women's team championship with 22 points. UTEP was placed in sixth with 160 points ahead of Oklahoma Christian. 
The top performer for the women's team for UTEP was Daland clocking in at a time of 22:17, placing her 23rd overall. Senior Carolyne Chepkosgei ended up in the 45th place in the competition with a time of 23:43, while sophomore Joan Kimaiyo ended up in the 47th place and clocked in a 23:44.0. Senior Andrea Lucero finished with a time of 25:30. Sophomore Valerie Gonzalez had a time of 26:04.2, and sophomore Jacquilyn Orozco finished with 27:27 to round out the women's results.  
Both teams could compete for medal finishes within the conference but the men's team is a likely contender for a conference championship. 
UTEP will next compete at the Conference USA Championships Saturday., Oct. 31, in Birmingham, Alabama. 
Heriberto Perez may be reached at [email protected] 
About the Writer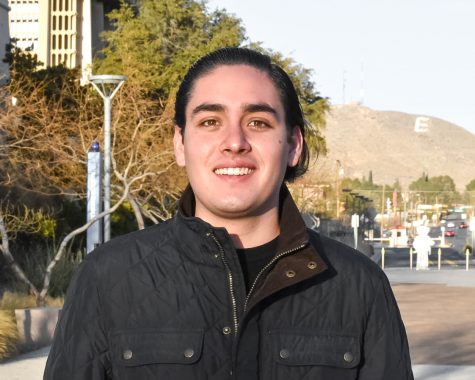 Heriberto Perez
Heriberto Pérez is a senior majoring in multimedia journalism and minoring in marketing at The University of Texas at El Paso. Heriberto has worked for...