UTEP football game postponed due to COVID-19 concerns
Saturday's football game between UTEP and the Southern Mississippi  Golden Eagles has been canceled due to the opposing team's rise in COVID-19 cases.
"While we are disappointed that we won't be able to play this weekend, the health and safety of everyone involved is always the top priority," UTEP Director of Athletics Jim Senter said in a morning news release. "We wish everyone at Southern Miss a quick recovery and hope to reschedule this game for later in the season in consultation with Conference USA."
This is the second time this season that Southern Miss has had a football game canceled due to COVID-19 concerns. The Golden Eagles Oct. 9 game at Florida Atlantic was canceled due to COVID-19 cases rising on the Florida team.
Just in the past two weeks Conference -USA (C-USA) has had to postpone four games due to COVID-19 concerns. Seven other nonconference matchups have either been canceled or postponed this season.
On Oct. 14 C-USA made an announcement that the conference championship game would be moved back two weeks to possibly accommodate any games that need to be rescheduled. Currently the C-USA championship game will be played Dec. 18 instead of Dec. 5 as previously scheduled.
The postponement of the Southern Mississippi game is the first UTEP game that has happened this season. UTEP will work with C-USA and Southern Mississippi to reschedule the game for a future date.
All tickets for the originally scheduled Oct. 17 matchup will be valid for the rescheduled game date.  If you have any questions, please call the Eisenberg Family Ticket Office at (915) 747-UTEP or email [email protected].
"We are concerned about the Southern Miss team and hope they get healthy and return to play soon," UTEP coach Dana Dimel said.  "We were excited to play our first home game in a month.  We'll set our sights on next week's game at Charlotte and trying to get a good road victory for our football team."
Currently the Miners are scheduled to play its next game Oct. 24 at the University of Charlotte in North Carolina.
Michael Cuviello may be reached at [email protected]
About the Contributor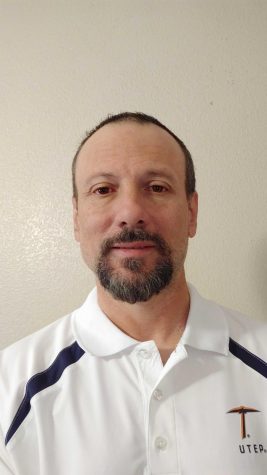 Michael Cuviello
Michael Cuviello is a multimedia journalism student at UTEP. He currently serves The Prospector at Sports Editor and reporter. During the summer 2020,...