Here's how political organizations in El Paso have adapted to COVID-19
The El Paso Young Republicans, the El Paso Young Democrats and the League of Women Voters of El Paso share how they've been engaging with voters
With the emergence of COVID-19 came a new reality that everyone's had to reconcile with: Social distancing, wearing face masks, holding low-density public events, and campaigning remotely.
With early voting in Texas underway, political organizations throughout the country have had to adapt to this new normal while adhering to public health mandates.
Here's how political organizations based in El Paso have been politicking these past few months.
El Paso Young Republicans
COVID-19 struck during primary season during what Isaiah Iturralde, communications director for the El Paso Young Republicans (EPYR), calls one of the most important elections in modern U.S. history.
Though COVID-19 might present a few setbacks, Iturralde said that the Young Republicans have continued to follow most of their usual campaigning plans, except now with the proper restrictions.
"The biggest thing we've been trying to do is register voters," Iturralde said, "As well as raise awareness of local and state candidates."
Despite COVID-19, the Young Republicans have been hosting even more events than in the past, all virtually or in-person with the necessary precautions, Iturralde explained.
The Young Republicans have seized this moment to expand their networks and reach broader audiences through social media.
"We are the most active we have been since the beginning of this organization," said Iturralde. "COVID has impacted our organization, but in a positive way."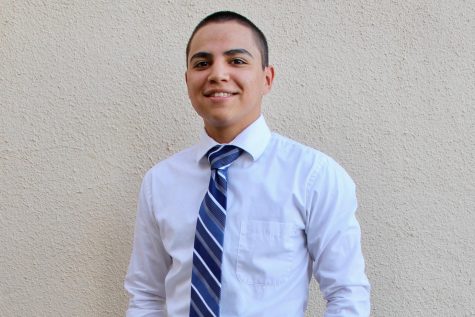 One of their main campaigning method are phone banking, organized in direct support of Republican candidates in the upcoming election, like Tony Gonzales, running for the seat in Texas' 23rd Congressional district, and Irene Armendariz-Jackson, running against incumbent Veronica Escobar (D-El Paso) for Texas' 16th Congressional district seat.
"By the end of the election period we will have successfully organized nine different phonebanks," said Iturralde.
In addition to this, the Young Republicans have also hit the streets to knock on doors and have hosted a number of online events featuring high-profile guests.
The group of young conservative have also found ways to give back to the community like when they aided elders with their grocery shopping during the beginning stages of the pandemic.
"That was not a form of campaigning, it was done entirely outside of political agenda," Iturralde explained. "We were promoting the value that our organization holds most dearly, which is: community first."
Acting as servants to the community is a priority for the Young Republicans, Iturralde explained, although it has gotten more difficult to continue with it because of the many issues that come with any in-person activity.
With the Nov. 3 less than a month away, October is crunch time for organizations on both ends of the political spectrum.
"The whole purpose now is to be urgent; voters need to know what's on the line,
"We acknowledge that times are changing, and we like to exceed the views of the national Republican party. That's why we're focusing on getting those silent votes out and in our favor," the conservative college student added.
El Paso Young Democrats
The El Paso Young Democrats (EPYD) have also been meeting the moment by hosting virtual events and campaign activities despite the limitations of the COVID-19 era.
"We have been making local endorsements city council races, trying to get the word out on candidates on who they are and how they're important to the youth of El Paso," said Dominique Huerta, vice president of the EPYD.
One of the ways they've been showing their support to local Democratic candidates has been through virtual forums via Zoom calls. Their forums, centered on issues important for the city's youth, are all live-streamed on YouTube, Facebook, and Instagram for the public to tune in, Huerta said.
Phonebanking, as well as 'text banking', have also been activities the Young Democrats have been doing to get their candidates either reelected or elected for the first time.
Regarding voter registration, Huerta said it's been harder these past months because of the potential health risks that come with face-to-face registration.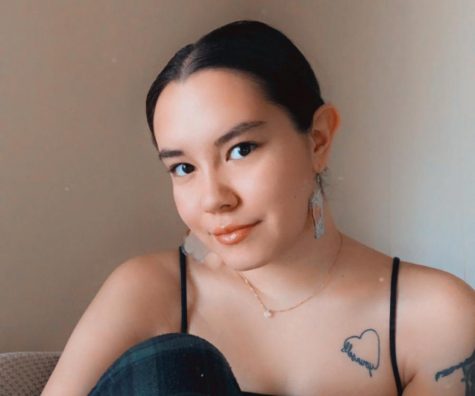 "If COVID-19 hadn't happened, we probably would've seen lots of registration in UTEP alone," Huerta said. "We would've been in the library or other buildings helping students register and vote."
Since Texas doesn't allow online registration, EPYD members have been sending links of registration forms that can be printed, filled out and mailed to the the county's election's office.
"We're putting the responsibility on the people, so it will be a harder process for them," Huerta said.
The young progressive said members of the Young Democrats have been sending out constant reminders of the early voting period, more so this week, considering it officially began Oct. 13.
"We promote early voting much more because it's considered to be safer, since, in theory, there are less people in line," Huerta said. "Although, a surprising amount of people lined up to vote on the first day of early voting, which is encouraging to watch, but probably involves higher risk of contagion."
Though all online events have been carried out successfully and members have continued to be in touch through virtual meetings, the connections established through a screen are just not the same as in person, Huerta lamented.
"We have a great relationship with our members, but I just wish we had more time to communicate and discuss," Huerta said. "I wish we could have the meetings in-person with more personal interaction among our members."
Though Zoom calls may be more convenient, active participation and collaboration among the members of the Young Democrats has still been somewhat of a challenge.
"It's really hard to be encouraged to attend a meeting and stay focused when it's all virtual," Huerta said.
The Young Democrats have been pushing their members to not only volunteer at the polls, but to also get more involved in other ways like running for office.
"A goal of ours is to push our membership to run for office," Huerta said "We're not just the future of El Paso, but the future of the Democratic Party."
League of Women Voters of El Paso

For the League of Women Voters of El Paso (LWVEP), a nonpartisan political organization, the group has been able to carry out all of its scheduled activities both in-person and virtually, following all proper restrictions, said Beatriz Vera, vice president of membership.
The organization is educational in nature, strictly non-political, and promotes citizen participation, speaking out on issues within the El Paso community. It operates as a branch for the national civic organization simply known as the League of Women Voters, according to the LWVEP's website.
To continue the organization's work, the LWVEP member meetings have stiil been held every fourth Thursday of the month, but now they're via Zoom.
For National Voter Registration Day, Sept. 26, the LWVEP decided to follow through with an in-person candidate forum, for which the Alamo Drafthouse acted as sponsor for.
The forum took place inside of the building and was livestreamed through Facebook and Instagram.
According to Vera, the candidate forum resulted in a reach of 12,437 people along with 3,398 Facebook post engagements.
"We took all the necessary measures needed to make it in-person. All of the candidates were there, which is rare, and they were only allowed inside," Vera said. "It was very successfully done."
Additionally, voter registration was done as a drive-thru at the event with lots of volunteers, masks, and plenty of social distancing, Vera said.
"We did a lot of registering before Oct. 5 so that the election authorities could have time to process all of the applications," Vera said.
One of the silver linings of the pandemic is how it's helped LWVEP members become more active on social media as a way to politically engage with the community,
"COVID-19 has allowed our members to engage more through social media and learn to use it as a platform for participation," Vera said. "Although, some of our older members, both men and women, have chosen to step aside due to issues with the required technology to remain in communication."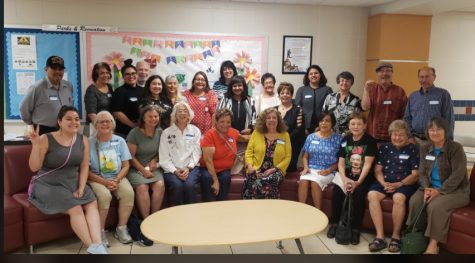 Vera said this year's election has already showed historic levels of voter engagement.
"We've seen that there are more people interested in not only registering but in actually showing up to vote this year," Vera said. "We were informed by the El Paso County Elections Department that around 60,000 more voters were registered for these elections than those in 2018.
Daniela Ramos may be reached at [email protected]; @TheDaniRamos on Twitter.