UTEP football travels to take on Louisiana Tech to open conference play
Starting off the season 3-1 including a rare road win, the Miners once again take to the road to take on conference rival the Louisiana Tech Bull Dogs (2-1) Saturday Oct. 10, in Ruston, Louisiana. 
The Miners have lost seven straight games to the Bulldogs and the last time it beat Louisiana Tech was in Ruston in 2004 while UTEP was a member of the Western Athletic Conference 44-27. In 2019 the Miners lost 42-21 to Louisiana Tech in the Sun Bowl. 
Coming off its sixth straight winning season and bowl appearance as a member of Conference-USA (C-USA) the Bulldogs are a perennial favorite to challenge for the conference championship. The Bulldogs are coached by Skip Holtz son of college football hall of famer Lou Holtz. In his eight year with the program Holtz has compiled a 59-37 record with the Bulldogs going on his eighth year with the program with six bowl wins in his last six year along with two C-USA championships. Overall UTEP is winless against Holtz as a coach including his stints at East Carolina and South Florida. 
The Bulldogs are coming off a 45-14 loss to 22nd ranked Brigham Young University in a game in which they gave up 585 yards of total offense.  
Starting off conference play earlier than the rest of the league the Bulldogs do own a comeback win over Southern Mississippi where it came back from a seven-point deficit for a 31-30 victory. 
On offense the Bulldogs will be missing 2019 C–USA offensive player of the year and its best quarterback of all time in Jamar Smith who passed for over 9500 yards in his career. Taking over for Smith is Abilene Christian University transfer graduate student Luke Anthony. In three starts Anthony has acquitted himself will with 10 touchdowns and two interceptions for 654 yards in the air. Stopping the pass was a significant problem in the 2019 matchup. 
At running back senior Justin Henderson is one of the best backs in conference and had over 1000 yards on the ground last season. For the year Henderson has struggled to find holes behind an inexperienced offensive line and has yet to record a 100-yard game. In last year's game the Miners contained Henderson on the ground, but he was unstoppable in the pass game with 6 catches for 73 yards. The Bulldogs also ran for 152 yards as a team. Senior Israel Tucker has provided a capable backup for Henderson and has 145 yards rushing in three games this season. 
At wide receiver, the team abounds with talent. Diminutive sophomore Smoke Harris has emerged as the Bulldogs top receiver leading the team with 13 receptions for 171 yards and three touchdowns. Senior Adrian Hardy a year removed from a 75-catch season has returned from injury and is starting to come back into form. Hardy is a very physical receiver that could pose some problems for the UTEP secondary.  Rounding out the wide receivers are junior Griffin Herbert and sophomore Wayne Toussant both receivers that can hurt a team downfield. 
On the offensive line the Bulldogs replace three starters from last season and are led by senior center Kody Russey an all-conference contender. Helping to anchor the offensive line will be LSU transfer Donavaugn Campbell a former four-star recruit who was the sixth ranked guard in his recruiting class. Campbell will take over at tackle for the Bulldogs and along with junior Antwan Lewis form one of the best tackle duos in the conference. 
Defensively the Bulldogs were decimated by graduation losing nine starters from a 10-win team as well as defensive coordinator Bob Diaco who left for Purdue.  Making matters worse for the Bulldog defense has been the absence of returning edge rusher and starter Willie Baker who in 2018 was a force getting to the opposing quarterback with 7 sacks and 1o tackles for loss. Last season Baker had 10 tackles for loss. 
With Baker's absence the lone returning starter on the field has been junior Milton Williams who has been a force in the middle of the defensive line with 2 sacks. In last year's game Williams recorded a sack versus UTEP. 
At linebacker freshman Tyler Grubbs has been a tackling machine with 33 total in three games. Senior Ezekiel Barret a backup linebacker that recorded 59 tackles last season including four sacks is now in an expanded role on the outside with 18 tackles on the season. At only 213 pounds Barret plays more like a safety and covers a lot of ground. 
The secondary has been a major Achilles hill for the Bulldogs giving up 330 yards per game in the air. A lack of experience and chemistry in the secondary that features two freshmen playing significant time at corner along with sophomore Bee Jay Williamson at safety has derailed any defensive consistency so far this season. 
In many ways the offenses of the Miners and Bulldogs mirror each other with inexperienced quarterbacks with great weapons at their disposal. Both teams receiving corps and running backs are the premier talent on the its rosters.  
Both teams should be able to move the ball at ease on the opponent which could make for a high scoring game. It remains to be seen if the defense can carry over its stellar performance from its road victory over Louisiana Monroe which saw them not allow any momentum offensively. 
"Louisiana Tech is a very talented team," Miners coach Dana Dimel said. "They have a lot of speed at wide receiver and in the secondary. This will be a big test for us on the road." 
A big 31-6 win on the road at Louisiana- Monroe has the Miners seemingly gaining confidence with its first winning record of the Dimel era. 
For the Miners getting freshman running back Deion Hankins in the groove early will be key to setting up the passing game against a very suspect secondary. The experience on the offensive line for the Miners should be a tremendous advantage as well as cohesion with returning starters on its defense. 
 The game will come down to which team minimizes mistakes and turnovers could very well decide which team comes out on top. With the lack of returning starters on defense the Bulldogs are ripe to be exploited with the talent of the UTEP wide receivers. That being said it's a very tough place to come in and steal a victory. Overall, I think UTEP may be catching a young team at the right point of the season for the upset but Skip Holtz is one of the best coaches in C-USA and maximizes the ability of his players. 
Prediction: La Tech 35 UTEP 21 
UTEP's game against Louisiana Tech will begin at 5:30 p.m. Saturday Oct. 10 and will be televised on ESPN2. 
Michael Cuviello may be reached at [email protected] 
About the Contributor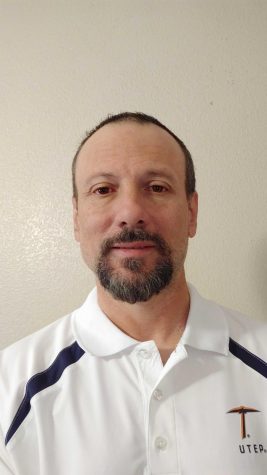 Michael Cuviello
Michael Cuviello is a multimedia journalism student at UTEP. He currently serves The Prospector at Sports Editor and reporter. During the summer 2020,...