Locomotive take on second place New Mexico United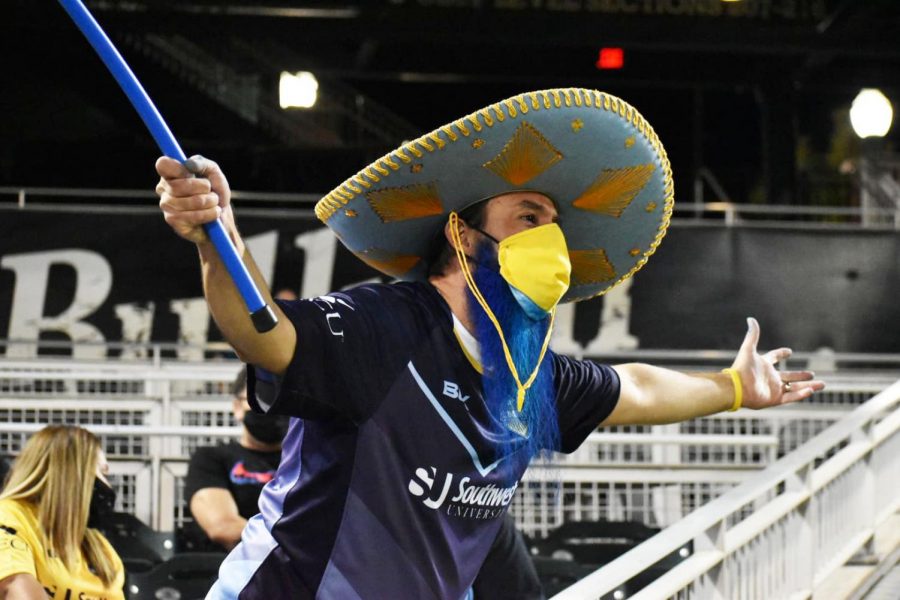 Joel Molina, Contributor
September 26, 2020
Looking to continue its eight-game unbeaten streak, the Group C leading El Paso Locomotive (8-2-3) take on second place New Mexico United (7-4-2)) tonight looking to expand its four-point lead in the standings. 
The Locomotive are coming off a difficult matchup against the Salt Lake City (SLC) Real Monarchs (3-9=1)) Sep 19. A match in which they came out with a remarkably close 1-0 victory and continued to add to their unbeaten and winning streak, with their unbeaten streak now sitting at 8 games and their winning streak now up to 5 games. The locomotives last loss last loss came Aug. 1 to Phoenix Rising FC (8-2-3) who handed the Locomotive a 3-1 loss.   
"We've always done the right things and we knew if we kept training the right way, coming back from a long time off it takes time to get going and luckily we got it kind of at the right time and again in training we're working on the right things, so when you do those things ultimately that leads to good results and you're seeing that on the field right now," said Locomotive defender Drew Beckie on their recent win streak.   
The El Paso Locomotive now look to take on New Mexico United (7-2-4) who are coming off a 2-1 loss to the Colorado Springs Switchbacks  Sep 19.   
"There's a lot riding on the game still, it's not a meaningless game, even though we both clinched there's still points to be had, there's still seeding, places up for grabs that both teams want to claim, so there's extra things on the line," said Locomotive Head Coach Mike Lowry  
The El Paso Locomotive have faced New Mexico United 3 times this season, with the matches resulting in 1 draw, 1 loss and 1 win. Their last matchup was Sep 5. when midfielder Dylan Mares scored the winning goal in the 88th minute to put the El Paso Locomotive up and lead them to a 3-2 victory and their sole victory over New Mexico United so far this season.  
For the El Paso Locomotive, midfielder Dylan Mares is one of the players to watch, he is tied for second on the team in goals with three and scored the winning goal in the last matchup against New Mexico United. Goalkeeper Logan Ketterer is another player to watch, he is tied for eighth in the league in saves with 35 and is tied for third in the league in shutouts with five.  
For New Mexico United, the two players to look out for are midfielders Christopher Wehan and Amando Moreno, who both lead the team in goals with 6 and are both tied for 10th in the league for assists with four on the season.   
The game is scheduled to take place  7:00 p.m. Tonight at Southwest University Park  and will be broadcast on ESPN+.  
Joel Molina can be reached at [email protected]