El Paso artist unveils mural paying homage to local activist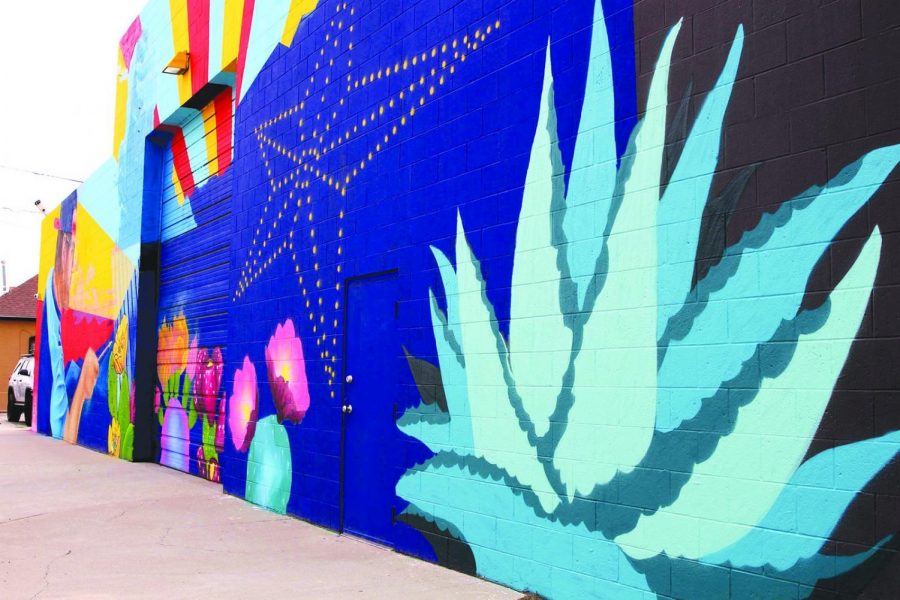 El Paso artist, Jesus "CIMI" Alvarado, revealed his mural of local artist Patrick Gabaldon, an activist and human rights advocate, as part of an art contest led by Mexican beer Estrella Jalisco to bring colorful to the Southwest.   
CIMI is an El Paso graffiti artist best known for using his art to share and pay homage to the Latino culture by leveraging political and social messages in his craft. He recently took part in Estrella Jalisco's art contest that is bringing color to local neighborhoods by inviting artists to spread the pride of Latino innovation to California, Arizona, New Mexico and Texas' communities.  
"Each piece of art will visually reflect Estrella Jalisco's vibrant, colorful heritage and have a special connection to its neighborhood by featuring a Local Star, a person who is making a positive impact in their own unique way," Estrella Jalisco said in a statement, following the company's pledge of $1 million to bring colorful art to neighborhoods. 
CIMI chose to honor Gabaldon, a local Borderland artist, who was chosen as the subject of Estrella Jalisco's Artist in Residence program. The program features a collective of nine artists who are making a difference in their communities. 
"Estrella Jalisco came and offered something like this, you know it's great they're supporting the arts," said CIMI, whose murals can be found across Downtown El Paso. "Especially through this whole pandemic, a lot of people are suffering without work." 
Although the COVID-19 pandemic has brought more time for artists like CIMI to create the uncertainty behind finding a stable job has been a growing concern.   
"Since the beginning we were locked up, in our houses, so it gave us more time to create, to think creatively. So, it wasn't difficult in the beginning," CIMI said. "But as we kept going, we didn't know the extent of the situation, if more jobs were going to be lost or if we'd encounter people exposed to COVID. It definitely became more stressful." 
CIMI works to support new artists and encourage young people to embrace their own lineage through Kalavera Culture Shop, a local art supply shop he is co-founder of.    
"We've got to keep working. We've got to keep paying the bills," CIMI said, recognizing but not promoting normalizing the current situation the world is experiencing. 
 CIMI's mural, like most of his work, is a colorful piece that not only showcases Gabaldon at work, but also includes symbolic pieces of El Paso, like the star on the mountain and its Texas sky.  
CIMI said working with Gabaldon and witnessing his reaction to the mural created in his honor, was "a great feeling." 
CIMI's mural can be found at the corner of Texas and Brown Street, adding another speckle of Latino joy and color to the world.  
Sofia Vargas may be reached at [email protected].