Locomotive look to continue win streak versus Real Monarchs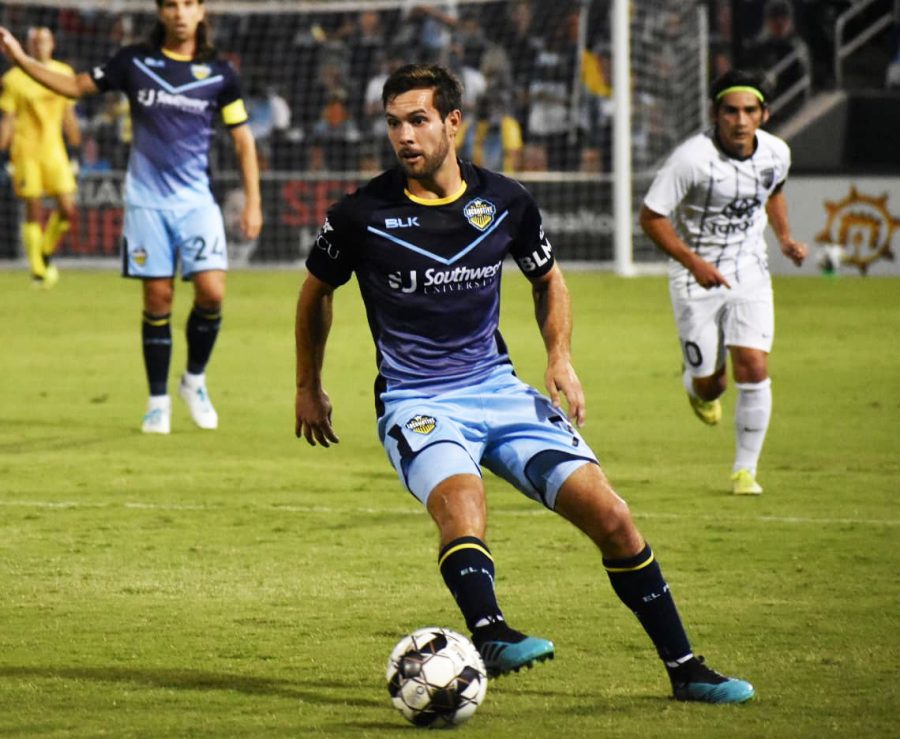 Joel Molina, Contributor
September 19, 2020
Looking to continue its seven game unbeaten streak that includes four straight victories, the El Paso Locomotive (7-3-2) take on the Salt Lake City (SLC) Real Monarchs (3-1-8) tonight in a Group C  matchup.  
The  Locomotive (7-3-2) are coming off a 2-0 victory over the Colorado Springs Switchbacks. A win in which they also clinched a playoff spot and moved into first place in Group C. Holding a one point lead in Group C over New Mexico United gives added significance to tonight's game.   
"It's an achievement we set out to fulfill at the beginning of preseason," Locomotive midfielder Richie Ryan said. "A lot of hard work has gone into it and we are happy to be there but there is no point in just getting there we want to, once playoffs start, we want to go win some games in it as well."    
Coming off a 2-1 loss Wednesday to the Portland Timbers, the Monarchs have struggled this season after winning the USL Championship in 2019 with a 16-10-8 record. The Locomotive have faced the Real Monarchs twice this season and won both matchups. The first coming Aug. 15, winning the matchup 1-0 with midfielder Nick Ross scoring the only goal of the game. The second matchup came Aug. 29 with the Locomotive taking the victory 2-1 with defender Bryan Rebellón scoring the winning goal in the 86th minute.   
Salt Lake City has struggled on offense scoring only 13 goals in 12 matches. Leading the team in scoring is midfielder Kyle Coffee who has three goals on the season. No other player on the team has scored more than twice this season. In its championship season in 2019, the Monarchs were second in the league in scoring. Coffee was the only SLC player to score in the previous matchups against the Locomotive.  
For the Locomotive, forward Aaron Gomez leads the team in scoring with four goals, followed by midfielder Dylan Mares with three. Goalkeeper Logan Ketterer is tied for tops in the league in shutouts with four and is ranked seventh in the league in saves.   
 Defender Andrew Fox is coming off a week in which he won player of the week honor for his crucial performance in the upset win over previously undefeated San Antonio FC.  
"Really tough games coming up, obviously to finish off the season," Head Coach Mark Lowry said. "We got some tough games and then in the playoffs, no game will be easy. We have to get into a mentality of trying to win every game."    
The game is scheduled to take place at 7:30 p.m. at Southwest University Park and will be broadcast on ESPN+.