UTEP Men's Golf Coach resigns after almost a decade at helm
UTEP men's  golf head coach Scott Lieberwirth resigned on Thursday after nine years working with the Orange and Blue according to press release from UTEP Athletics. Under his direction, the Miners won seven Conference-USA tournament titles.  Lieberwirth's final Day  at UTEP will be Sept. 25.
In 2017 the Miners won the Conference USA Championship, the second in school history; and the Miners' first league title was 1985. Overall, Lieberwirth coached 12 Golf Coaches Association of America (GCAA) All-Americans at UTEP.
He also assisted the UTEP Century Club by raising over $1.4 million to fund its golf program. Lieberwirth was named head coach of the Miners on July 13, 2011.
Lieberwirth will be looking for other professional opportunities outside college athletics. "I'm very thankful to everybody here at UTEP over the last nine years," Lieberwirth said. "UTEP is always going to have a special place in my heart."
Lieberwirth coached Simonsen 2012-14-15, Dreier 2016, and Charles Corner 2018 at NCAA Regionals. Of those three, Corner advanced to the NCAA Championships after shooting a nine-under-par 207 and tying for third place at regionals.
He also served on the NCAA Division I Men's Golf Committee from 2014-2018.
Obviously, I will miss our student-athletes they work so hard and do all the right things." Lieberwirth said. "I am so proud of their accomplishments and everything that they've done I wish them nothing but success in the future."
After 16 years as head coach, his teams have won seven conference titles, made seven trips to NCAA Regionals, and finished first at 20 tournaments.
A national search will begin immediately to appoint his successor.
About the Writer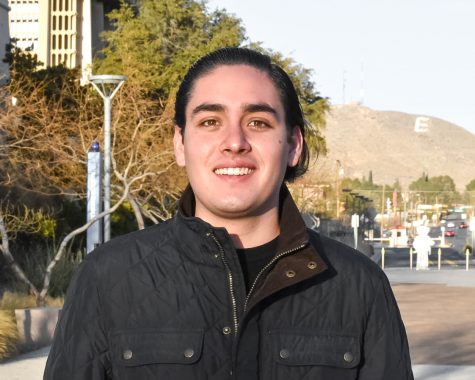 Heriberto Perez
Heriberto Pérez is a senior majoring in multimedia journalism and minoring in marketing at The University of Texas at El Paso. Heriberto has worked for...