UTEP reopens Student Recreation Center, reservations required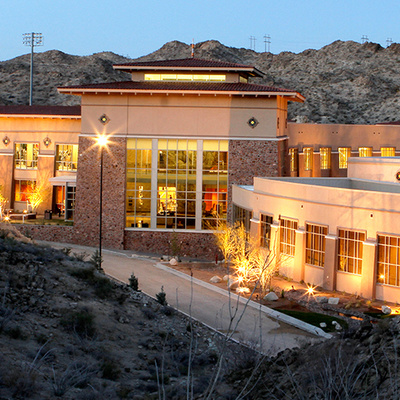 UTEP officially reopened its Student Recreation Center on Sept. 1 after it was shuttered for months because of the coronavirus pandemic and many modifications have been put in place to ensure safety.
The Recreation Center will only be operating at 25% capacity during limited hours and everyone will be required to wear face masks for the entire duration of their workouts while practicing social distancing.
Food within the premises is also be prohibited. According to the Recreation Center's website, staff will also be rigorously sanitizing accessible equipment to provide a clean environment for all to enjoy.
Guest, spouse, and dependent memberships are postponed and tentative on the shift to "open campus" operational levels. The Recreation Center right now is strictly limited to only students, faculty and staff.
A reservation is required and visit availability may be secured by email at [email protected] or by phone at 915-747-5103 between the business hours of 8 a.m. and 5 p.m.
The Recreation Center's website notes that same-day reservations are not guaranteed and two sessions of up to one hour are allowed within a 48-hour timespan to allow for equal use.
According to an announcement by the Recreational Sports Department, accessible areas include cardio theater, free weights, basketball courts, multi-activity court, and racquetball courts.
Areas that remain restricted are the pool, climbing gym, university field, multipurpose field, locker rooms, and showers.
Currently, the facilities that have resumed operation are scheduled to be open 10 a.m. to 7 p.m., Monday through Friday, which is subject to change, and information will be provided as it becomes available.
Sasha Minjarez may be reached at [email protected]